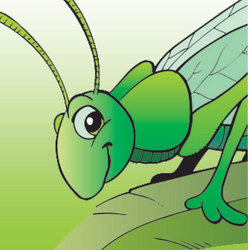 The problem isn't how to get your message out, it's knowing what to say.
Port Richey, FL (PRWEB) April 14, 2011
Happy Grasshopper published its open rates for the first quarter of 2011, reporting that 29.34% of their total messaging volume was opened. In comparison, Constant Contact reports a 14.8% open rate specific to the real estate vertical.
Company Co-founder Celeste Nelson credits this success to their team of writers, who create the messages sent by Happy Grasshopper. Instead of requiring customers to create their own content, users load contact information and then approve or personalize each message before it is delivered.
"It frees our customers to focus on what they do for a living instead of trying to be great e-marketers," Nelson says. This approach is resonating in the real estate community, where Happy Grasshopper is focused.
"Instead of sending market statistics, newsletters and listings, we send messages that are designed to start a conversation," Nelson says. "The problem today isn't how to get your message out, it's knowing what to say." For those uncertain how to take advantage of social media and email marketing, the service offers a compelling alternative.
Message topics include a wide variety of general interest stories and news. Each message has a customer branded email signature and includes no mention of Happy Grasshopper. They are designed to look exactly as if you wrote and sent them yourself.
Does it work? Launched in October of 2010, the company has quickly established a reputation among Realtors throughout the U.S. and Canada. "I saw them on Active Rain," said Todd Clark of Knipe Realty in Beaverton, Oregon, who decided to give it a try and has earned over $17,000 in commission directly attributable to Happy Grasshopper.
Susan Emo, a RE/Max agent in Ontario, Canada, saw Todd's blog post about the service and signed up. She started slow, loading only 32 contacts into the system and saw immediate results, including a new listing.
Happy Grasshopper provides its service free for up to 50 contacts and paid accounts start at $19 per month.
About Happy Grasshopper
Founded in 2010 by a team of Inc. 500|5000 award-winning entrepreneurs, Happy Grasshopper helps salespeople get more referrals. To join Happy Grasshopper, visit http://happygrasshopper.com.
# # #