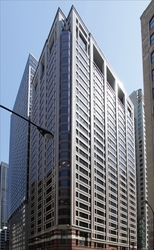 This move is really exciting for us because it brings us closer to the center of Chicago's advertising and creative scene, something which will definitely boost our corporate culture and overall company appeal for new employees as we expand
Chicago, IL (PRWEB) April 15, 2011
BIT Studios, a prominent Chicago web design company, specializing in complex online projects, brand building and online marketing, has been developing a fresh approach to customer service. In an effort to improve clients' experience and the company's creative spirit, the company has moved its offices to a new downtown location at 225 W. Washington St. in Chicago.
"This change in location is really important in helping us serve our customers better," says Rob Huisingh of BIT Studios. "This move is really exciting for us because it brings us closer to the center of Chicago's advertising and creative scene, something which will definitely boost our corporate culture and overall company appeal for new employees as we expand. Clients will love meetings and conferences in this modern new building and our staff will be able to be more creative with the attractive and large new space. We feel that this is a step up for our clients and the company. We're able to offer a better location for both visitors and employees."
Bucking the trend of companies going to remote locations to save a few dollars on office space, BIT Studios is moving to a central location which company's representatives note will make it easy for customers to reach them. 225 W. Washington St. in Chicago is in the very heart of Chicago close to everything the city has to offer. The new office is equipped to the latest standards and is really a comfortable place to be in which was marked by many customers who have already visited BIT in its new headquarters. The location is close to the Metra and El train stations and has plenty of public parking, ensuring that BIT Studio clients both from the city and from out of town can easily access the building for meetings and consultations.
According to BIT Studios, the move to a central location is a step towards offering more hands-on help to clients. It is also a move intended to help the company with upcoming plans for expanding client services. As the company recruits new talent, company representatives expect BIT Studios to become an increasingly busy place. "We're excited to offer our services to more clients and we look forward to hiring new talent this year to help us with that goal," says Rob Huisingh of BIT Studios. "Our new space will help us serve clients better and will also give us more room as we expand with exciting new services and marketing solutions." Currently, BIT Studios offers custom web development, design and online marketing services, conversion optimization.
# # #