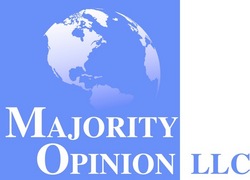 I am very proud to see The Deponent App available on the App Store
Santa Clara, CA (PRWEB) April 15, 2011
Majority Opinion LLC proudly introduces The Deponent App, our flagship Apple iPad App. The Deponent App allows attorneys to organize over 100 deposition questions, customize the questions and link exhibits in one easy to use App.
Everyday, attorneys take depositions of witness. For years, attorneys have used tablets of paper and heavy binders with exhibits. With The Deponent App, all of an attorney's questions and exhibits are in one convenient Apple iPad App.
"I am very proud to see The Deponent App available on the App Store," says Joshua Gilliland, Esq., President of Majority Opinion LLC. "Technology should free attorneys from needing to drag six inch binders of exhibits and question outlines to a deposition. My hope with The Deponent App is to offer attorneys a practice support tool that can be used by solo practitioners and lawyers in large firms to improve deposition practice."
The Deponent App allows attorneys to filter categories of deposition questions, select the questions they wish to use, set the order of examination and edit the questions. Exhibits such as PDF's or TIFF's can be loaded into The Deponent App through both iTunes and Dropbox. After the deposition, The Deponent App allows the attorney to e-mail a copy of their notes back to their work computer.
For more on The Deponent, visit the App Store or http://www.molimited.com.
# # #