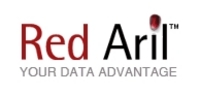 "We are looking out for clients' best interests by ensuring that their DMP provider meets existing and future online behavioral advertising compliance," said Jim Soss, chief executive officer of Red Aril.
San Mateo, CA (PRWEB) April 18, 2011
Red Aril, a leading Data Management and Audience Optimization Platform (DMP), today announced that it has joined the Open Data Partnership (ODP), a program managed by Evidon that extends consumer notice and choice well beyond the browser. Designed for companies that collect anonymous behavioral information, the ODP provides consumers with full transparency into their information and empowers them to edit it or opt out completely from any participating company's cookie.
Red Aril abides by a strict set of privacy rules, always in accordance with the Self-Regulatory Principles (Principles) for Online Behavioral Advertising from the Digital Advertising Alliance (DAA), and does not deal in any way with personally identifiable information (PII). ODP participating companies have agreed to integrate their information into the Evidon notice experience, enabling Evidon to provide a single, easy-to-use portal for consumers across all participating companies.
"We are looking out for clients' best interests by ensuring that their DMP provider meets existing and future online behavioral advertising compliance," said Jim Soss, chief executive officer of Red Aril. "Not to mention that Evidon's ODP is exactly the kind of initiative that will enable us to remain self-regulated as an industry. As a company, we're happy to do all we can to engender the kind of transparency that the partnership provides toward enabling consumers not only to better understand, but also to have complete control of their online data."
ODP member companies provide Evidon with access to information on what they collect and maintain about how each unique consumer browser is identified within their systems. This includes whether or not an active targeting or opt-out cookie is present on that particular web browser, and what information – if any – has been collected. Evidon makes this data available to consumers through its industry-leading Assurance Platform, which was the first platform endorsed by the DAA as a standard method for providing evidence of compliance with the Principles. It also includes the ability to deliver the Advertising Option (or Forward I) icon on behalf of companies who are participating in the self-regulatory program. Evidon, however, does not collect, hold or use any of this data.
"We salute Red Aril for collaborating with us to empower the consumer and adhering to best practices in the online behavioral advertising ecosystem," said Scott Meyer, chief executive officer and founder of Evidon.
Notes on the DAA and the Industry Self-Regulatory Program
Launched by the nation's largest media and marketing trade associations: the American Association of Advertising Agencies (4A's), the American Advertising Federation (AAF), the Association of National Advertisers (ANA) the Direct Marketing Association (DMA), and the Interactive Advertising Bureau (IAB), with support from the Council of Better Business Bureaus (CBBB), and he Network Advertising Initiative (NAI) the Self-Regulatory Program for Online Behavioral Advertising responds to the Federal Trade Commission's call for more robust and effective self-regulation of online behavioral advertising practices that would foster transparency, knowledge and choice for consumers. The Program promotes the use of the "Advertising Option Icon" and accompanying language, to be displayed where data is collected and used for behavioral advertising. The Advertising Option Icon indicates a company's use of online behavioral advertising and adherence to the Self-Regulatory Principles for Online Behavioral Advertising, guiding the Program. More information about the DAA and its member associations is available at: http://www.aboutads.info/
About Evidon
Selected by the Digital Advertising Alliance to power its online behavioral advertising self-regulatory program, Evidon (formerly Better Advertising) enables a more trusted environment for everyone in the online ecosystem. It gives businesses an easy, standard way of providing evidence of compliance with industry guidelines, and consumers more transparency into and control over how their information is used online. By empowering consumers and earning their trust, businesses build their brands, participate in OBA with confidence and generate results. For more information, please visit: http://www.evidon.com
About Red Aril
Founded in 2009, Red Aril is headquartered in San Mateo, with offices in New York. The company's Data Management and Audience Optimization Platform (DMP) puts websites and advertisers in charge of their audience data, enabling them to profit from audience targeting and site personalization. Red Aril's DMP helps its customers reach quality target audiences by using predictive modeling that integrates all data -- any source, any type. Utilizing these models, Red Aril lets sites effectively use data to drive revenue. Red Aril is a privately held company funded by institutional investors. For more information, http://www.redaril.com/.
# # #