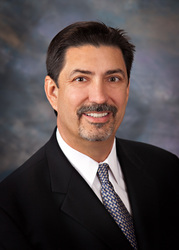 With the addition of Marc Brooks, Escrow of the West is excited to be meshing our talents with those of Marc's
Beverly Hills, CA (PRWEB) April 18, 2011
Escrow of the West (http://www.escrowofthewest.com), a Beverly Hills-based California Department of Corporations licensed independent escrow company is honored to announce the addition of Marc Brooks to their organization. With nearly three decades of continual service to the escrow and closing industry, including the co-founding of three independent escrow companies and a tax deferred exchange company, Mr. Brooks joins Escrow of the West as their new Executive Vice President, where he will be tasked with leading the charge in expanding into new markets.
As a specialist in all aspects of Real Property Closings, including but not limited to, Residential re-sale, Commercial re-sale, Subdivisions, Receiverships, Financing, REOs, Auctions, Note sales, 1031 exchanges and other complicated as well as high volume transactions, Mr. Brook's experiences will help further EOTW's continued efforts to build upon their strong foundation and prepare for the growth in development that will take place as the economy recovers. With an extensive background in Extremely Complex as well as Multiple/Volume Transactions, Mr. Brooks will help guide the Escrow of the West team to continually work toward their driving motivation of offering the highest level of escrow service, regardless of transaction type.
"With the addition of Marc Brooks, Escrow of the West is excited to be meshing our talents with those of Marc's," Galit Ofengart, President of Escrow of the West said. "We were very fortunate to be presented with the unique opportunity to add a person of his caliber to our team which matches up very well with our continual focus of providing the best service and highest level of professionalism in the industry."
By bringing Mr. Brooks on board, Escrow of the West will benefit from his vast experience which he has self described as "a long and exciting journey," and one that will help Escrow of the West continue to exceed the expectations of their clients this time… next time… every time.
"I am extremely honored and delighted to join the leadership of the Escrow of the West team," said Marc Brooks. "Currently with a strong foundation and very experienced staff, EOTW is uniquely positioned to take a new emerging and exciting role in the Independent Escrow Industry in California. In sharing the same vision of Customer Service, we will add value to both New and Existing Clients while striving to achieve total customer satisfaction from each and every party in our transactions. I will look forward to assisting all of our customers and their respective teams to timely and successful closings."
Escrow of the West, a Southern California-based independent escrow company, is licensed by the Department of Corporations and is a member of the Escrow Agents Fidelity Corporation. Escrow of the West, through its principals, has more than 70 years' experience in both residential and commercial real estate. For more information, visit http://www.escrowofthewest.com.
# # #