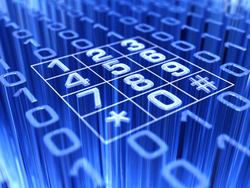 For some consumers getting their first credit can be a Catch 22: you can't get any until you already have it.
Portland, OR (PRWEB) April 19, 2011
PacificEast Research, a significant provider of data cleansing, appending and verifications services in North America, announced today the launch of Telified™ (http://www.telified.com), a new contact verification platform. In making the announcement, Garth Froese, PacificEast's CEO described Telified as a new system that verifies contact identity information by directly accessing, in real-time, the North American Telecommunications network. "Using the telecom network we allow our customers controlled access to telephone company records to confirm identity and contact information supplied during new account setup or for periodic re-verification of account information they already have on file." PacificEast's Vice President of Sales, Mike Leszcz, described the competitive landscape: "We believe Telified is unique in the market place. Other companies in this space access only on-site databases. This is appropriate in some cases, but not all the time." Mr. Leszcz continued, "By asking the telephone network to confirm the information you supply, our customers have access to a national, independent third party that is already receiving payments every month."
Scott Rice, PacificEast's CIO and a former Principal Scientist at credit bureau TransUnion remarked about the value of Telified for what the financial service industry calls "thin filers", consumers without much established credit. "For some consumers, especially the young and immigrant populations, getting their first credit can be a Catch 22: you can't get any until you already have it. But just because someone doesn't have a long record of established credit doesn't mean they don't or won't pay their bills. Credit Bureaus provide verification services that confirm a consumer's contact information, things like their name, address and phone number, but they can only do this for people they have on file. Thin filers need another way to prove who they are which helps them begin to establish credibility and, eventually, credit. We're excited about Telified because it gives consumers without much credit a new method of establishing who they are and providing an example of how they already pay their bills. But it's also good for business because it provides an affordable means of verifying identity information for those with limited established credit which gives businesses access to more customers without as much of an increase in the potential for fraud." In their announcement today, Mr. Froese said the product will be available in production on Thursday, May 5, 2011 but that product documentation was made available on April 15th. Mr. Froese said "with a product this new we know the marketplace will find creative uses of which we haven't even dreamedf. We welcome the opportunity to partner with other creative companies to see how Telified can bring benefit to their particular market segment".
About PacificEast Research
PacificEast Research is a provider of North American information services to Call Center, Healthcare, Financial Service, Business Service, Non-Profit and Telecommunication clients. Since 1982 PacificEast has powered its business clients with contact information and a broad line of identity validation, authentication, address correction and telephone contact services. PacificEast is headquartered in both Canada near Vancouver, B.C. and in the US near Portland, Oregon. For more information, contact PacificEast at 1-800-665-8400 or at http://www.pacificeast.com or http://www.pacificeast.ca.
###