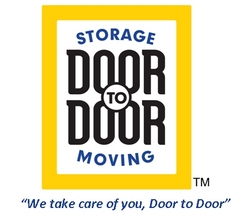 Kent, WA (PRWEB) April 19, 2011
Door to Door Storage, Inc., a leading national provider of portable storage and moving services, announced it will extend the hours of its call center to better serve customers and provide them with the information and support they need--when they need it.
As part of its ongoing commitment to provide improved customer service and satisfaction, Door to Door™ is now open 7 days a week, extending its weekly hours and adding Sunday service for customers who wish to speak to a company representative. The Door to Door call center is now open: Monday through Friday, 6 am to 9 pm; Saturday, 6 am to 5 pm; and Sunday, 8 am to 5 pm, Pacific Time Zone. The call center toll free number is 1-888-366-7222.
"The extended hours of the call center are one more way that Door to Door places our customers first. By providing 'best in class' service it helps to insure that our customers have a moving or storage experience that is as stress-free as possible," said Tracey Kelly, senior vice president sales and marketing, Door to Door.
About Door to Door Storage, Inc.
Since 1996, Door to Door Storage, Inc. has helped people across the nation with their moving and storage needs. An industry pioneer, Door to Door was the first portable storage and moving company to provide customers with a convenient, secure and cost-effective alternative to traditional self-storage and household moving. Using an environmentally-friendly container design, Door to Door provides customers with a personalized experience for temporary or long-term moves.
Door to Door operates storage centers in 20 U.S. metropolitan markets and offers moving services in 36 states. The corporate headquarters is located in Kent, Washington. For more information, visit the company website at http://www.doortodoor.com.
# # #