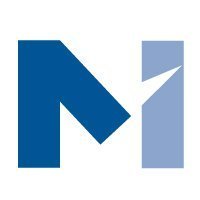 MedEdge is a budget-friendly entry into personal insurance coverage for Physician Assistants, with coverage options that adjust as a Physician Assistant's career grows
Woodbridge, NJ (PRWEB) April 19, 2011
NIP Programs, a division of NIP Group, Inc. (http://www.NIPGroup.com), a leader in the design and management of specialty insurance programs, has introduced MedEdge for Physician Assistants, a new personal, customizable and affordable professional liability coverage that protects, defends and rewards Physician Assistants.
MedEdge features professional liability coverage that goes beyond traditional coverages currently offered, with additional AD&D and Occupational Incident Hepatitis C and HIV Benefits included in most states. Backed by an A.M. Best "A-rated" insurance carrier, MedEdge is easily accessible online at http://www.MedEdge.com.
"MedEdge is a budget-friendly entry into personal insurance coverage for Physician Assistants, with coverage options that adjust as a Physician Assistant's career grows," said NIP Programs President, David Springer. "MedEdge is passionate about protecting healthcare practitioners and goes beyond insurance with a Three-In-One Protection Plan for Physician Assistants that protects their interests, defends their reputation and livelihood, and rewards them with discounts for a good track record."
MedEdge protects Physician Assistants, acting as a personal advocate and fighting to protect their interests and careers with:

Their own personal coverage and dedicated policy limits
Tools to lower risk, including a robust library of patient safety and risk management materials, guides and tools
A risk management team that is available to help when a situation arises
Up-to-date information on new regulations, emerging trends and information to lower premiums over time
A cornerstone of coverage is how MedEdge defends Physician Assistants, vigorously protecting their professional reputations and livelihoods. Given the professional and personal challenges of malpractice claims, MedEdge claims experts are available to marshal all their resources, from initial notice to final resolution.
MedEdge also rewards Physician Assistants with discounts for their safe track records and outstanding patient care. Additionally, MedEdge offers discounts for part-time Physician Assistants, students and recent graduates, and works diligently to secure and maintain the best insurance rates and coverages.
MedEdge for Physician Assistants is currently available in 36 states with more approved each day. MedEdge is available by visiting http://www.MedEdge.com or by calling 877-449-EDGE (or 877-449-3343).
About NIP Programs
NIP Programs, a division of NIP Group, Inc. (http://www.nipgroup.com), is a leading U.S. specialty insurance program manager operating in all states. NIP Group, Inc. is a specialized business insurance and risk management intermediary, ranked among the largest 100 in the United States and providing a wide range of brokerage, underwriting and risk management services to select market segments.
###