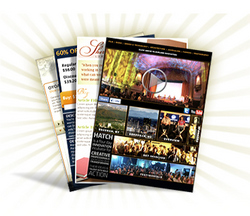 SplashLab Social's Facebook Business Manager is a revolutionary social media marketing tool for PR, advertising and marketing agencies.
Bozeman, MT (PRWEB) April 21, 2011
SplashLabSocial.com announces custom Facebook Page design and development integrated into a streamlined management platform specifically for PR, advertising and marketing agencies, or other professional service firms looking to deliver the best Facebook Pages to their clients.
The SplashLab Social team has worked with some of the most notable agencies, with national clients, throughout the country to develop standout Facebook Page Tabs that effectively reflect their client's individual branded agendas. Through this service, agencies will now be armed with a team of professional designers and developers that work with quick turnaround and implement the latest features. Tabs are loaded into SplashLab's management platform called Facebook Business Manager. The platform gives the agencies the ability to update content, swap images, load new eCommerce products, switch videos, etc. This allows agencies to maintain and support dynamic marketing strategies for their clients. Facebook Business Manager includes tips, tutorials and resources for support.
Forget the generic Facebook Page Tabs; most businesses deserve better. Now with SplashLab Social, agencies of all sizes can create a wow-factor with a custom branded experience and an additional service to sell to their entire client list. And, the creation of individualized, high-quality, custom, unbranded pages comes to their clients directly through the agency, expanding the list of services they provide and allowing income to soar for them and the agency.
Manage multiple Facebook Pages for clients through SplashLab's Facebook Business Manager. SplashLab offers an organized and intuitive client management dashboard with unlimited editing capabilities for any tabs created in the system. By providing this easy-to-use additional service to their clients, agencies will standout, easily boosting their social media strategies, management and know-how.
With SplashLab Social's Tab Creator, teams can create incredible pages specifically geared towards their client needs. Or, if an agency or business needs highly customized design and/or development work for a Facebook Page, SplashLab will create it for them. Custom tabs can be loaded into the Facebook Business Manager for an agency to edit and support. SplashLab can build anything you can image or they'll gladly share ideas.
SplashLab Social's one monthly fee allows the flexibility of incorporating these tools into an agencies list of client services for an additional fee to them, making a solid return on investment while increasing powerful client services. Simply set up one agency account to manage multiple client accounts. Then for each client, agencies can charge hosting fees, updating fees, and custom tab creation fees.
SplashLab Social was created by a successful Internet Marketing Agency as a simple, effective and lucrative social media management tool for their clients. It has been so successful that they developed it further, as a user-friendly custom design and management tool for PR, advertising and marketing agencies to offer clients. Now, SplashLab has thousands of active users and several notable PR agencies using the platform.
Businesses are encouraged to sign up for SplashLab Social's free 14-day trial at Splashlabsocial.com.
For more information, contact Geoff McDonald, Director of Sales and Marketing, 406-551-2080, gmcdonald(at)splashlabsocial(dot)com and see http://www.SplashLabSocial.com.
Geoff McDonald
Director of Sales and Marketing
406-551-2080
gmcdonald(at)splashlabsocial(dot)com
# # #