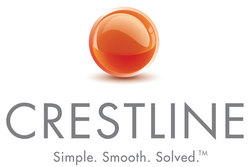 Lewiston, ME (PRWEB) April 19, 2011
Crestline, a company that specializes in custom imprinted promotional products, is unveiling its new Crest Express store this week. Crest Express will offer Crestline customers even greater convenience than before, with a wide selection of imprinted promotional products available with production times of 48 hours or less.
Opening on Tuesday, April 19, 2011, the Crest Express store will initially offer 300 products, with selection to expand over the next several months. Crest Express will allow customers to receive imprinted promotional products in 48 hours or less after proof approval, making it the perfect solution for last minute event needs.
The Crest Express 48 hour store is just one part of Crestline's commitment to excellence in customer service. Their slogan, 'Simple Smooth Solved', defines Crestline's core belief that the customer should get what they need efficiently and effectively, and with no hassle whatsoever. Additionally, Crestline's "Price Beat Guarantee" is a promise that Crestline will not merely match a competitor's price on an item, they will beat it, ensuring the customer receives the lowest price possible.
About Crestline:
Crestline is a direct marketing company offering an extensive selection of reasonably priced, quality imprinted promotional products. Crestline's highest objective is to make the ordering process simple and smooth, with free consulting services, guaranteed low prices, on-time delivery, and the finest customer service in the industry. Crestline's certified promotional consultants partner with customers to uncover unique ways to advertise, recognize excellence and motivate their organization – delivering unique brand messaging on budget and on time. For more information, visit http://www.crestline.com.
# # #