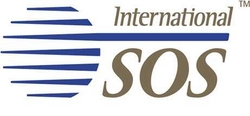 Washington, DC (PRWEB) April 18, 2011
WHO:
International SOS is the world's leading international healthcare, medical and security assistance, and concierge services company
Keynote Speakers:
Denise Furnell, International Rescue Committee, Senior Director of Global Safety and Security
Daniel J. Pocus, PricewaterhouseCoopers, Director, Security
Moderator: John Rendeiro, Vice President, Global Security and Intelligence, International SOS Assistance, Inc.
WHAT:
Duty of Care in Action: Tracking and Communicating with Travelers during a Crisis, a complimentary webinar. Global security specialists from the International Rescue Committee and PricewaterhouseCoopers will discuss how their organizations establish and maintain communications with employees when crises occur. Information can be lifesaving, and staying in touch with employees and expats to provide guidance, assistance and safety messages is critical to a successful crisis response and fulfilling duty of care. The panelists will review challenges and best practices related to communications, corporate preparedness, employee education and crisis response. Participants will share lessons learned from recent events, including civil unrest in the Middle East and North Africa, and the earthquake and tsunami in Japan, to illustrate the complexities of travel security and assistance operations.
Attendees will receive PCI, CPP and PSP certification through ASIS International and HRCI. Security professionals who attend will receive 1 credit hour toward PCI, CPP and PSP through ASIS International. Human resource professionals who attend this webinar will receive 1.00 (Strategic-International) recertification credit hours toward PHR®, SPHR®, and GPHR® through the HR Certification Institute.
Following the discussion, webinar attendees are invited to participate in a Q&A session with the panelists listed above.
WHEN:
Thursday, April 21, 2011
1 – 2 p.m. EST
HOW:
Click on this link to attend the webinar
If you are unable to attend, use the link to request a recording to be emailed no later than three business days after the webinar.
WHO:
Security, risk and safety, HR, medical, compensation and benefits, business continuity and travel professionals will benefit from this webinar.
MORE INFO:
For more information, please contact:
Erin Giordano
+1-215-942-8078
erin(dot)giordano(at)internationalsos(dot)com
Meghan Moran
+1-202-828-5068
meghan(dot)moran(at)fleishman(dot)com
About International SOS
International SOS (http://www.internationalsos.com) is the world's leading international healthcare, medical and security assistance, and concierge services company. Operating in over 70 countries, International SOS provides integrated medical, clinical, security, and customer care solutions to organizations with international operations. A global team of over 8,000 employees led by 970 full-time physicians and 200 security specialists provides services including planning, preventative programs, in-country expertise and emergency response to 66 percent of the Fortune Global 500 companies.
###