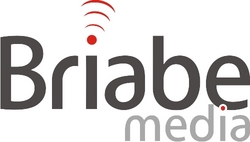 Mobile advertising has changed how companies get their message in front of consumers, and Briabe is positioned to be the leading mobile advertising solutions provider catering to those that desire to reach America's rapidly growing ethnic audiences
Venice, CA (PRWEB) April 19, 2011
Briabe Media, a privately owned, full service mobile marketing agency targeting U.S. Hispanic, African and Asian American consumer groups, has secured investment totaling more than $2 million from mobile technology investment firm Stochasto Holdings AS of Norway. This investment will allow for Briabe's continued growth through the adoption of Stochasto's superior mobile marketing technology platform and create a joint venture between Briabe Media and Stochasto Holdings AS.
"Mobile advertising has changed how companies get their message in front of consumers, and Briabe is positioned to be the leading mobile advertising solutions provider catering to those that desire to reach America's rapidly growing ethnic audiences," said James Briggs, CEO and Co-founder, Briabe Media. "With America's ethnic consumers combined purchasing power now exceeding $2 trillion, advertisers must effectively target the growing minority population if they wish to grow in the future. Briabe Media's combination of sophisticated mobile technology solutions, creative advertising services and focus on multicultural consumer segments distinguishes us in the marketplace. With Stochasto as our new partner, Briabe is poised to extend our leadership in innovative mobile solutions to its served segments."
Briabe Media will continue to offer advertisers a comprehensive suite of mobile advertising solutions across multiple and diverse mobile platforms, while integrating new offerings in the areas of mobile CRM, location-based services and live event SMS messaging campaigns.
"We know that vast majority of major advertisers now consider mobile essential to their advertising plans," said Dagfinn Ogreid, Chairman of the Board, Stochasto. "Briabe's unique position in the U.S. mobile advertising industry and its history of offering innovative and effective mobile services for their clients made them the ideal company to partner with for our mobile marketing technology platform. Briabe Media's new SMS marketing platform for CRM sits at the heart of the company's strategy to build long term sustainable revenues with its customers, and we are looking forward to working closely with Briabe's talented team to provide the enhancements to the technology necessary for this accelerated growth."
U.S. advertisers have awakened to the significant opportunity that the country's growing diversity presents and mobile marketing has quickly become a powerful tool advertisers turn to in order reach diverse consumer groups where other media have fallen short. Some of Briabe Media's current clients include some of the nation's top advertisers such as Ford, Amtrak, American Airlines, Verizon, Colgate and The U.S. Marines. For more information on Briabe Media visit: http://briabemedia.com/index.php.
About Briabe Media
Headquartered in Los Angeles, Briabe Media (http://www.briabemedia.com/index.php) is an award winning, full service mobile marketing agency targeting U.S. Hispanic, African and Asian American consumer groups. From its founding in 2005, Briabe has been the U.S. leader in understanding and capturing complex multicultural demographic groups via the mobile platform. Briabe's specialty is in understanding the mobile behavioral patterns of diverse consumer audiences within the U.S., and helping brands tailor messages and media plans to connect with these very influential consumers through a wide range of mobile marketing strategies.
About Stochasto Holdings AS
Stochasto Holding AS is a Norwegian Corporation. At its core the firm devotes its expertise and resources to acquiring, developing, and managing unique technology platforms that stand to significantly impact how peoples of the world communicate and conduct transactions for the foreseeable future. Stochasto current investments are focused on a variety of mobile technologies and solutions in the areas of mobile advertising, social networking, mobile commerce, and customer relationship management. http://www.stochastoholding.com/
Media Contact:
Stacy Schwartz
(310) 766-0328
stacyschwartzpr(at)gmail(dot)com
# # #