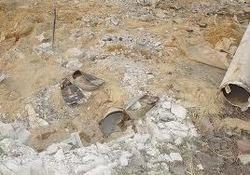 Sausalito, CA (PRWEB) April 26, 2011
This past month, the U.S. Environmental Protection Agency (EPA) added the North Ridge Estates site near Klamath Falls in Oregon to the New Proposed National Asbestos Priorities List. Clapper, Patti, Scweizer & Mason strongly urge the public and asbestos advocacy groups to offer comments in the next thirty days, hopefully influencing the final decision so that the site becomes included on the NPL and qualifies for government clean up funds.
According to the EPA, Oregon governor Ted Kulongoski first requested that the North Ridge Estates site be added to the NPL in 2010 due to substantial asbestos contamination in the surface and sub-surface soils. Asbestos, a naturally occurring, fibrous silicate mineral is considered a risk to public health as exposure to the carcinogen causes serious illnesses, such as mesothelioma, asbestosis and lung cancer.
Despite efforts to clean up the site since 2003, including relocating nearby residents for a period of time, the area still remains a high risk to the public. If accepted to the NPL, then the site will be able to be cleaned up under the EPA's Superfund program and redevelopment of the property can proceed.
Until the early 1980's, asbestos was mined and then processed for its properties, which include thermal stability and tensile strength. Thousands of asbestos-containing materials were then made and used in almost all building construction prior to the implementation of environmental regulations in the mid-1980's.
The North Ridge Estate site is now heavily contaminated with these asbestos containing products since many were used back in the early 1940's during construction of a military facility that was originally used to treat Marines during WWII. The materials used to build the military barracks, such as roofing, floor and ceiling tiles, siding and steam pipe insulation, all contained asbestos.
When these buildings were demolished, much of the contaminated debris was disposed of throughout the site- some consolidated into waste piles or buried and some merely scattered on the surface or just below the surface of the soil. This improper demolition and disposal has left North Ridge Estates with unacceptably high levels of contamination.
Despite this contamination, MBK Partnership bought the property in 1977, began construction of homes in 1993, and sold estates up until 2002. In 2003, the EPA began testing the site for asbestos, found unacceptable levels, and began evaluating possible clean up plans. The levels of asbestos contamination were high enough in some areas that people were permanently relocated from their homes in 2006. Clean up efforts have been ongoing, yet there is still much to be done before the area can be deemed safe.
If the site is accepted onto the NPL list, then government funds can be used to complete the clean up under the Superfund Program, which was established in 1980 to address abandoned hazardous waste sites.
If you are a citizen concerned about the ongoing risk of exposure to asbestos from this site, you have 60 days from March 10 to submit your comment for consideration. To submit your comments, use identification docket number EPA-HQ-SFUND-2011-0076 and follow online instructions. After the sixty days, the EPA will publish their final decision on the Federal Register Notice shortly after consideration of all relevant comments.
About Clapper, Patti, Schweizer & Mason
CPS&M has always been dedicated to protecting the rights of individuals against corporations in mesothelioma lawsuits and only accepts cases on a contingency basis - meaning their clients never pay for services unless CPS&M successfully handles their matters. CPS&M has an outstanding track record and for more than 30 years has obtained generous compensation for the firm's clients. Visit http://www.mesothelioma-attorney.com for more information or call 1-800-440-4262.
# # #