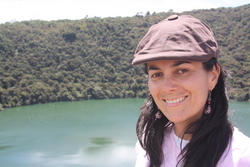 We are in a privileged moment of Colombian culture and history wherein we are still an exotic and relatively new destination to discover -says Mariscal - but at the same time we are getting up-to-date in providing world class standard services
(PRWEB) April 26, 2011
Florida based tour operator See Colombia Travel has recently chosen to aim at the direct consumer market by organizing individual and group tailor made packages to cover the growing demand of European and US travelers. Considering the popular perception of Colombia as a potentially unsafe destination, this could be considered a high-risk maneuver. However, the statistics tell a different story. In 2010 Colombia welcomed nearly 1,350,000 visitors, with this demographic making up roughly 40% of the total market. These numbers are up by almost 10% from 2009 and are expected to increase significantly again in 2011.
This rise in Colombia's travel popularity as a tourist destination no doubt relates to the country's lack of previous exploration. Owing to this, Colombia retains its authentic feel and is probably one of the last remaining paradisaical destinations in Latin America, untouched by mass-tourism. The aim of See Colombia Travel is to encourage and nurture this sense of authenticity while still ensuring the safety and comfort of travelers.
In order to accomplish this, See Colombia Travel has chosen to appoint the well known Colombia Travel Advisor expert and travel blogger, Marcela Mariscal. After 10 years of living in the UK working as a destination advisor for South America in a number of European travel companies, Mariscal returned to Colombia, driven by a great business opportunity and the chance to establish her beloved home-country as a world-class travel destination.
"Colombia's touristic infrastructure is finally getting ready to be able to fulfill the needs of foreign independent travelers" says Mariscal. "We are in a privileged moment of Colombian culture and history wherein we are still an exotic and relatively new destination to discover, but at the same time we are getting up-to-date in providing world class standard services. And all this while retaining that true sense of Colombia's heart and soul". Mariscal observes that Colombia has been popular for a few years now as a backpacker destination, but she insists now is the time to offer travelers a higher level of customer care. "There will always be backpackers paving the way, exploring new frontiers, but we're aiming to establish Colombia as a sophisticated destination with fully-customizable, safe and professional tours".
Drawing upon her experience as an international travel advisor for Latin America, the new See Colombia Travel's manager suggests that the image of Colombia has improved tremendously in the last few years, but that there's also still much to do to overcome some misconceptions about the country. "The first steps of spreading the word about Colombia as a perfectly safe and undiscovered destination had already been taken thanks to an extraordinary campaign by ProExport, Colombia's office for tourism." Indeed, ProExport have been responsible for much of Colombia's publicity in the US, including the memorable "The Only Risk Is Wanting To Stay" campaign. Mariscal, however, believes now the responsibility has to shift. "Now it's up to us Colombia travel industry professionals, not only to reinforce their message, but to responsibly work alongside service providers to ensure that we deliver an unforgettable experience. We know we have one of the most amazing destinations in the world, now we have to match that grandiosity with a service level that does it justice."
One of See Colombia's first moves in this new direction has been gathering a team of multicultural travel professionals from around the world in the sales and products area to complement the local operations' experience, which amounts to over 20 years in Colombia. "This is a perfect match" says Andrew Lange, the product manager. "Our operations team has been around since the early eighties, when Colombia´s travel international was almost unheard of. That makes us very competitive and solid enough to operate across the country with reliable providers and no hiccups." But it's not just experts in Colombian travel that the company has sought out. Lange, of South African origin, continues: "Now we've recruited some of the finest professional travelers from all over the world. Every single member of our team is a professional English-speaking traveler that understands how international travelling standards should be and tops that with a real, working knowledge of Colombia"
The company has put together a number of base tours that are fully customizable, focusing not only in the most well-known destinations, but also in some others that they consider will be a big hit in the future, hence are ripe for visiting now. All of See Colombia Tours depart 365 days a year and are 100% customizable, offering travelers a wide range of Colombia destination and activities. Traveler's preferences, of course, vary wildly, and it's the belief of See Colombia Travel that Colombia, and their company, can cater to every taste. Mariscal explains: "We know people are different, some want to spend more time on beaches such as those near Cartagena, some want to spend time soaking up the culture in a city like Bogota, some will want to wander the old, historic streets of Villa de Leyva and some will seek out a Colombian coffee tour to get to the heart of Colombia's most famous export." She's right, and Colombia also offers great adventure vacations, and the See Colombia Tours can provide trekking, horse-riding, rafting, cycling and, Mariscal confirms, much, much more. "There's really very few limits to what you can do, and that's why we're keen for the word to spread about Colombia with their tours and activities."
These aren't the only reasons for an expected boom in tourism. Colombia is one of the most eco-aware countries in the world and is famed as an eco-tourism destination. See Colombia Travel have followed suit. "We are aware of the fact that Colombia's incoming tourism process has to be done in a way that's sensitive to the environment. For example, Bogotá River in Colombia's capital has for decades been one of the most polluted rivers in the world, representing a serious health hazard to vulnerable communities that live at its shores, and also becoming a growing ecological menace," Mariscal states, passionately. "Several efforts have been made to salvage its waters, and transform it into a clean and navigable river." Through Fundacion Rio Urbano, a Waterkeepers International member, See Colombia Travel helps to create awareness and develop policies to change this situation. A percentage of their profit in every package goes to support this effort.
All the employees at See Colombia Travel clearly believe whole-heartedly in the company's project, and in Colombia itself. Mariscal concludes on a similar note: "At See Colombia Travel we firmly believe that if you want to be successful in what you do, you have to find your passion in life. Our passion is this: to let the world know what an unbelievable destination Colombia is. Through our Colombia tours travellers will be a first-hand witness to Colombian hospitality and joyfulness, just two of the characteristics that make our country unique. At the end of their trip we want our passengers to be the best ambassadors in our mission of spreading the word about Colombia's beauty."
About See Colombia Travel
See Colombia Travel consists of a team of world-wide travel experts with a passion for Colombia, committed to creating customizable tours to an international standard throughout Colombia's astonishing destinations. http://www.seecolombia.travel
# # #