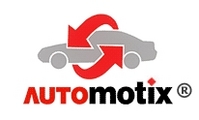 Kansas City, MO (PRWEB) April 20, 2011
The internet has revolutionized many things in our society but there are a few things at the forefront of those changes. 10 years ago it would not have been plausible to even think that you could repair your car by purchasing items online, shopping for the most competitive pricing, or finding the most exact and smallest part as if it was readily available, instead of rare. Since 2002, Automotix.net has been a part of this shift to consumers performing their own repairs or procuring their own parts which can drastically reduce a bill at the mechanics' shop.
Automotix.net has positioned itself as the leading provider of information, buying, selling, do-it-yourself repair techniques for the confident home mechanic, and many more valuable items to the savvy vehicle owner. They are the leading network of used auto parts in the nation. "We are the largest and comprehensive network out there," explains a representative for Automotix. "We represent 50 million used auto parts, over 300 salvage yards, certified Oem used auto parts that are triple tested for quality, and we are growing everyday."
In addition to providing this all-around approach for consumers, Automotix has partnered with forwarding solution Bongo International; enabling shipment to hundreds of countries worldwide. "In pursing the possibility of international expansion, we decided on Bongo International because of how complete and professional their integrated solution was. There was no doubt that this was a top notch approach." The implementation of the Bongo process has provided a way for the complexities surrounding international shipping to be managed by a 3rd party solution that works simultaneously with the current company business structure and complements future plans of Automotix to be an all-encompassing provider. "We are extremely excited to be working with Automotix. Their knowledge within the used auto parts industry, paired with the vision to expand overseas, is what makes an already successful company like Automotix continue to grow," notes Gregory Unger, Product Manager for Bongo International.
"Over the past couple of years global expansion is top of mind for many ecommerce networks and websites." explains Unger. "The challenges, such as, customs compliance, documentation, and fraud are just some of the complexities that are involved with cross border ecommerce."
About Automotix:
Automotix has made it a one stop shop for you to find your automotive news, insurance information, car and truck forums, recall information, consumer reports, our Automotix Newsletter and a way to contact us with your suggestions, concerns and information needs. The Automotix information page is a wealth of information from affiliates, car and truck informational articles, our favorite links, news in the manufacturing world and up to date automotive information, as well as information on safety, fuel mileage, repairs and driving and of course, our About Us page.
About Bongo:
Bongo International is an international e-commerce technology company with products designed to help U.S.-based merchants expand their business to the global market. The company's modular approach enables a customized solution for each U.S. retailer and allows international integration with ease. Services include fraud guarantees, logistics, compliance, product classification, and duty and tax calculation among many others. Bongo Connect is an API driven model that is 100% behind-the-scenes. U.S.-based retailers are able to increase international conversion rates with a seamless checkout process while providing full landed costs to customers. Bongo Extend is an application that enables U.S. merchants to start selling to the international market immediately. Extend provides the international consumer with their own U.S. address that can be used to check out at the merchant's web site. For more information visit BongoUS.com
###