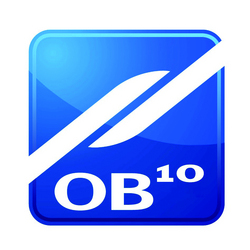 "Our research indicates that more companies are investigating automation as part of their invoice receipt-to-pay process," said Henry Ijams, Founder and Managing Director of PayStream Advisors. "As electronic solutions continue to mature, there exists si
Atlanta, GA (PRWEB) April 20, 2011
A reduction in processing costs, errors and exceptions, and better visibility across the transaction lifecycle are just some of the benefits in store for Accounts Payable departments when they transition to an electronic invoicing solution, according to PayStream Advisors' 2011 e-Invoicing Adoption Benchmarking Report.
The annual report provides insight into trends found with US-based companies in the areas of electronic invoicing, payments and emerging working capital solutions. The survey revealed that even though OCR has been around for a long time, it still has very low traction and is viewed as incomplete. In contrast, about 70% of the companies surveyed revealed that they currently use an e-Invoicing solution or were evaluating one in the future – an increase from last year's results. The growth in the interest of e-Invoicing solutions is driven principally by the need for greater visibility and shortening approval cycles
"Our research indicates that more companies are investigating automation as part of their invoice receipt-to-pay process," said Henry Ijams, Founder and Managing Director of PayStream Advisors. "As electronic solutions continue to mature, there exists significant potential to streamline the front end of the process through the implementation of advanced tools such as electronic invoicing."
"As the leading global e-Invoicing network, we see first hand the challenges companies face when determining the best way to transition from paper to more efficient AP solutions. Ultimately, it all comes down to execution," said Peter Watson, Senior Vice President, OB10. "Once they make e-Invoicing a core component of their back office accounts payable operations, they are able to streamline their processes, save money, better manage cash flow and increase efficiency in a way that allows them to maintain control and provide greater transparency."
To learn more about the results of the PayStream Advsisors e-Invoicing Benchmarking Report., register today for the free April 27 best practices webinar at http://www.iofm.com/products/view/e-invoicing-benefits-webinar4-11
To download a copy of the 2011 PayStream Advisors e-Invoicing Adoption Benchmarking Report, go to http://ob10.com/Country/US/PayStreamSurvey
LinkedIn: http://www.linkedin.com/company/22101
Twitter: http://twitter.com/#!/OB10eInvoicing
Facebook: http://on.fb.me/i6JoZr
About OB10
OB10 (http://www.OB10.com) is the leading global B2B e-Invoicing network. OB10 simplifies and streamlines the complex invoice-to-pay processes. Neither client organizations nor their suppliers are required to implement any hardware or software, and OB10 is independent of data file formats. OB10 can reduce the cost of paper invoice processing by typically 60 percent and can deliver an ROI in less than a year if the program follows OB10's best practice guidelines. Operational across Europe, North America and Asia, OB10 is compliant with the requirements of VAT, tax and e-Invoicing legislation and receives invoices from suppliers across 137 countries. To ensure unrivalled and rapid supplier enrolment, each new customer's suppliers are supported by an implementation services team responsible for getting them up and running on the OB10 network.
Customers include: Agilent Technologies, Amgen, Aviva, Barclays, BP, Cargill, Computacenter, Deutsche Lufthansa AG, DHL, Dr. Pepper, Dixons Retail Group, Eli Lilly & Company, Fisher Scientific, General Motors, GlaxoSmithKline, HP, IBM, Imperial College, Kellogg's, Kraft Foods, Logica, Mohawk Industries, Motorola, Pfizer, Sara Lee, Schneider Electric, Severn Trent Water, Shaw Industries, Steria, Tesco, Unilever, US Federal Government, Whirlpool and Xerox.
About PayStream Advisors (TBD)
Paystream is a research and consulting firm that minimizes risks and maximizes value associated with technology investments. Tap into the expert advice of PayStream Advisors. We'll guide you through the selection process to ensure every possible step is taken to make your project successful.
PayStream's Advisory Service helps companies plan and select solutions in emerging automation areas. An automation plan needs an architectural design before a builder is chosen. We help you optimize your process and maximize investments by working with automation solution providers to offer you valuable insight and solutions by:

Determining Your Business Case
Designing A Blue Print
Defining Requirements to Meet Your Expectations
Helping You Make the Right Decision for Your Company
###