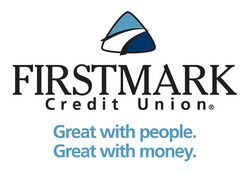 "For nearly 20 years, Firstmark Credit Union has been awarding these scholarships to deserving college-bound seniors from across the city."
San Antonio, TX (PRWEB) April 21, 2011
Leon Ewing, President/CEO of Firstmark Credit Union, is pleased to announce winners of the 2011 Frank Price Cunningham & Helen Shipman Cunningham Scholarships. The Credit Union awarded ten, $1,000 scholarship to area high school seniors.
This year's winners are Jennifer Anderson from McCollum High School; Ashton Giddings of Harlandale High School; Corey Gleichner of Taft High School; Danielle Hoyer of Reagan High School; Allison Jayroe of MacArthur High School; Clancey Lynch of D'Hanis High School; Julia Masters of Health Careers High School; Elisabeth Ruiz of Southside High School; Nicholas Sergent of Smithson Valley High School and Suzannah Sitterle of Alamo Heights High School.
"Our Board of Directors know the power of education and what it can mean for a young person," explained Leon Ewing, President/CEO. "For nearly 20 years, Firstmark Credit Union has been awarding these scholarships to deserving college-bound seniors from across the city."
Firstmark – Scholarships
The scholarships were established to honor the life-long service and commitment of Mr. and Mrs. Cunningham, who served as President from 1938-1984 and Vice President from 1951-1984, respectively. During their tenure, both were intimately involved in every phase of the credit union's operations and management, planning and implementation of programs, personnel supervision, and building projects.
Individuals wanting to make tax deductible contributions to this scholarship fund may do so by making their checks payable to the San Antonio Area Foundation and mailing it to Firstmark Credit Union Scholarship Fund, P.O. Box 7701650, San Antonio, TX 78270-1650. Please indicate on the check that the contribution is for the Frank Price Cunningham and Helen Shipman Cunningham Scholarship Fund to assure proper credit.
About Firstmark Credit Union
Firstmark Credit Union provides financial services to anyone who lives, works, worships or attends school in Bexar County, as well as education-related employees in Bexar County and the 12 surrounding counties; and their relatives. Established in 1932, the Credit Union serves over 90,000 members and manages more than $700 million in assets. For more information, go to firstmarkcu.org.
###