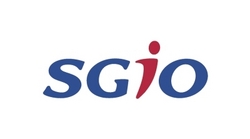 We also recommend households have home contents insurance so their items are covered
(PRWEB) April 21, 2011
Small technological items such as digital cameras and MP3 players are the most popular targets with thieves according to new data from SGIO*.
SGIO Home Insurance spokesperson Rob Cory said that digital or electronic items were shrinking in size and had encouraged the modern day thief to shift their focus.
'Our claims data shows that technological items such as digital cameras and MP3 players are the top targets for burglars as they are popular, portable and easy to pawn,' he said.
'Five of the top ten most stolen items are digital or electronic items whereas a few years ago more traditional items such as jewellery, clothes and handbags dominated the top ten.'
'We encourage people to always lock up, regardless of whether you're away for five minutes or for a weekend. Thieves only need a few minutes to break-in and steal your valuables.'
'We also recommend households have home contents insurance so their items are covered.'
SGIO Home Insurance recommends the following home security tips:

lock the house every time you go out;
if you're going away ask a neighbour to keep an eye on the house and collect the mail;
don't leave tell-tale packaging for big ticket items – tear it up and put it in the recycling bin;
keep your home looking lived in with open blinds and timer switches on lights;
never leave a message on your answering machine saying you're not home;
keep your car keys safe and not in any obvious places – burglars will steal your car; and
secure garages and garden sheds and remove valuables from your garden.
The top ten items stolen from WA homes in 2009 - 2010 were:
Number Item
1 MP3 players
2 Digital cameras
3 Computers
4 Cash
5 Sunglasses and glasses
6 Watches
7 Jewellery
8 Handbags and purses
9 Mobile phones
10 Televisions
*Based on SGIO Home Contents claims data from the Financial Year 2009 - 10.
SGIO is a leading insurance provider, offering Car Insurance, Home Insurance, Motorcycle Insurance, Travel Insurance, Business Insurance, Boat Insurance, Health Insurance and Caravan Insurance in Western Australia.
###