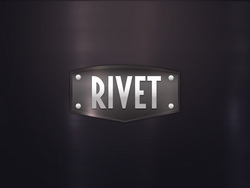 The nine months since I became CEO have seen the company evolve from its roots as the developer of virtual pet site, FooPets.com, toward a next generation, multi-platform game company. To reflect this evolution we have rebranded to Rivet Games
San Francisco, CA (PRWEB) April 20, 2011
Rivet Games, developer and publisher of the next generation of web, social and mobile games, announced it closed a Series B funding from existing investors Softbank Capital, Baseline Ventures, and Floodgate, also joined by new investor Outpoint Capital. Rivet Games has now raised a total of $15 million.
Rivet Games is led by former Playdom Executive, Jesse Janosov, who joined as CEO in August 2010. The company, formerly known as FooMojo, was rebranded Rivet Games in conjunction with the closing of the Series B financing.
"The nine months since I became CEO have seen the company evolve from its roots as the developer of virtual pet site, FooPets.com, toward a next generation, multi-platform game company. To reflect this evolution we have rebranded to Rivet Games," said Jesse Janosov, CEO. "Going forward, we are leveraging the new DNA of the company to deliver core games to core gamers, across a variety of platforms. Combining the gaming experience with state of the art analytics and modern marketing, we aim to change how games are built and delivered."
"Facebook, mobile, open web, PC and even console games are on a collision course where gamers will have multiple views of their data that are ultimately platform and channel appropriate," Janosov added. "Our coming product launches take new and creative approaches to gaming on these platforms and our methods of marketing games to a games audience will set a new standard. This is a very exciting time for the games industry and we are only at the beginning of the creative disruption led by companies like Rivet Games."
"Social gaming is an area of investment focus for Softbank and we believe that Rivet has the opportunity to deliver a highly differentiated game experience. This additional round of funding will enable Rivet to bring exciting new games to market," said Ron Fisher, managing partner of Softbank Capital, who serves on the Board of Directors of Rivet Games.
About Rivet Games
Rivet Games is a mix of traditional, casual, and social game industry veterans, obsessively working to take gaming and entertainment to the next level. Our goal is to build the most fun games, and put them wherever you want to play them. Rivet Games is headquartered in San Francisco, California.
###