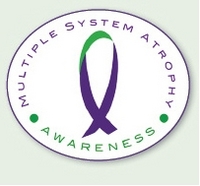 Having contact with others suffering from MSA is a desire, but three years after her diagnosis, she is still unaware of anyone in southern Illinois or western Kentucky who has MSA
Paducah, Kentucky (PRWEB) April 21, 2011
On Saturday, May 21, a dance to raise awareness and money to fight multiple system atrophy (MSA) will be held at:
St. Thomas More Parish Center
5645 Blandville Rd.
Paducah, KY 42001.
A popular band, The Cruisers, will perform at the MSA awareness event. Ticket sales are $15.00 per person, and 100% of the ticket sales will be donated to the SDS/MSA Support Group. The SDS/MSA Support Group, a nonprofit organization located in the United States is working in concert with "Miracles for MSA" to further enhance national awareness and to raise money for awareness, education and research.
Multiple System Atrophy is a neurodegenerative disorder that affects the autonomic nervous system. The symptoms can occur in any combination, from loss of balance and coordination, fainting and dizziness due to neurogenic orthostatic hypotension (severe low blood pressure), bladder and bowel issues, speech and swallowing difficulties, sleep disturbances, breathing problems, and rigidity and tremors similar to Parkinson's disease or ALS. Approximately 50,000 Americans are now reported to have MSA (possibly more).
"In 2008, my friend, Rosalie Corse, was diagnosed with Multiple Systems Atrophy. She is married to Richard Corse and has two adult daughters and looked forward to many healthy and happy years to come. However, MSA is dramatically impacting her health and well being. When she was diagnosed, she was teaching at a high school in southern Illinois. One of her daughters lived in St. Louis, and Rosalie went to the Movement Disorder Clinic at Washington University (3 hours from home) and participated in a study there that recently ended. Her disease since 2008 has progressed so that she is unable to walk without a walker (she falls often) and really needs a wheel chair if she plans to get out of her home," stated Mary Kotter, the organizer of the MSA awareness dance. "Her speech is also affected and her words are often slurred, especially when she is tired. I take her to pilates once a week which is one-on-one with a licensed physical therapist. She works on core breathing, mat exercises, and with a reformer. Having contact with others suffering from MSA is a desire, but three years after her diagnosis, she is still unaware of anyone in southern Illinois or western Kentucky who has MSA and has been hoping to find other people for support and to share info."
"Rosalie saw info on the internet about the Multiple Systems Awareness month in March and mentioned that she would like to hand out pamphlets she had received from the National Institutes of Health. From that discussion I decided to organize a dance because I have a group of friends who like to ballroom (or bar room) dance, and I felt many of them would enjoy attending and, at the same time, make a donation to support those suffering from Multiple Systems Atrophy."
About Multiple System Atrophy
According to the National Institutes of Health, "Multiple system atrophy (MSA) is a progressive neurodegenerative disorder characterized by symptoms of autonomic nervous system failure such as fainting spells and bladder control problems, combined with motor control symptoms such as tremor, rigidity, and loss of muscle coordination. MSA affects both men and women primarily in their 50s. The disease tends to advance rapidly over the course of nine to 10 years, with progressive loss of motor skills, eventual confinement to bed, and death. There is no remission from the disease. There is currently no cure." Multiple System Atrophy encompasses disorders previously known as Shy-Drager Syndrome, striatonigral degeneration and sporadic olivopontocerebellar atrophy. For more details about Multiple System Atrophy please see the National Institutes of Health MSA factsheet.
About the SDS/MSA Support Group
The SDS/MSA Support Group is a 501c3 nonprofit devoted to fostering an ongoing relationship between patients, caregivers, their family members, and medical professionals. The Support Group is one of the most sought-after resources for those dealing with the disease. Services and education offered by the group include an annual patient/caregiver national meeting (the next meeting is scheduled in Dallas, TX on October 28-29, 2011), webinars, educational materials and a toll free hotline (1-866-737-5999) designed to offer much needed emotional support for patients and caregivers. For more information please contact Vera James at 1-866-737-5999 or visit the official SDS/MSA Support Group website. To make a donation please visit our website or send a check to:
SDS/MSA Support Group
8311 Brier Creek Parkway
Suite 105-434
Raleigh, NC 27617
# # #