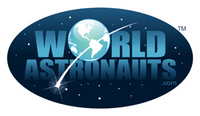 (PRWEB) April 22, 2011
WorldAstronauts.com network of sites will include the future VirtualSpaceHotel.com, first of its kind. Those with interest in placing an ad for their own website can do so by going to Astronauts.biz. Powered and backed by premium names that include Planet.com, the Virtual Hotel will be a 3D Graphic web design and will truly be one of a kind. Astronauts.biz is not your ordinary pixel site for web space advertising as this will be a deep linking network of sites and our official member's page. We are looking to create a space like no other for personal and commercial advertisers and by utilizing quality names for our platform's for networking.
This Virtual Space Hotel is aimed at those interested in participation of a global network solely dedicated to space exploration. The site will also offer the opportunity for affiliates to link to their sites and homepages. Creative web design, development and maintenance of the World Astronaut's Network is managed by the Toronto Canada's Discotoast Inc. and owned exclusively by URL Development, NH, USA.
For additional information please visit http://www.worldastronauts.com or join our network by going to http://www.astronauts.biz
For More Information-
Robert Drummond
URL Development, NH
Email: news(at)worldastronauts(dot)com
PH: 603-444-0273
Brian Dunseith
DiscoToast, Inc
Email: Brian(at)discotoast(dot)com
PH: 416-238-0038
###