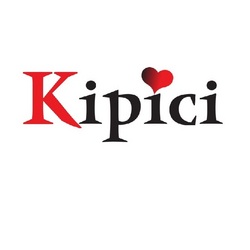 Without Kipici.com I would never have met Corey! He is so wonderful, and I am so blessed to have him.
(PRWEB) April 21, 2011
Atwood Technology Inc., owner of online dating site http://www.Kipici.com, has notched up many accomplishments over the past month. Among these was an invitation to pitch to the Dragon's Den, Canada's national reality television show, which has over two million viewers per episode. Atwood Technology has also become a finalist in the "Most Promising Start-up" category for the New Brunswick KIRA Awards that recognize excellence in the IT industry. "However, the news that has really warmed our hearts at http://www.Kipici.com is news of a perfect match between Kipici's first successful couple. Creating innovative technology is motivating, but utilizing this technology to make a positive difference in society and people's lives is extremely heartwarming and brings a gigantic smile to our faces!" says Theresa Williams, CEO.
Sherry, a 38-year-old single mother of a beautiful four-year-old daughter, joined http://www.Kipici.com on October 9, 2010 as one of the first members of the new dating site based in New Brunswick, Canada. Sherry, of St. John, had browsed other dating sites before but chose to join Kipici because she liked the idea that it was a local business. Sherry tells Williams "Without Kipici.com I would never have met Corey! He is so wonderful, and I am so blessed to have him. In the months we have been together I cannot imagine my life without him. I look forward to seeing and talking to him every single day. I go to bed with him on my mind and wake up with him on my mind. Thank you for your part in making me happier then I have ever been."
Another St. John resident, Corey, 42, a single father of a 14-year-old son, had never used an online dating site. However, like Sherry, Corey joined Kipici soon after it was launched because it was a local business and he believed it to be trustworthy. Corey's excitement gratitude comes through in an email to Williams:"We are overwhelmed and excited. I myself, would love the opportunity to hug you and say a big thank you, you have changed my life. I go to bed at night and all I can think about is Sherry. I wake up and all I can think about is Sherry. I am possessed, lol"
When Sherry read Corey's profile, she was impressed and immediately struck up a conversation. Corey liked Sherry's profile description and because she seemed honest, he responded with, "We all have to start somewhere!"
"We are pleased the 'somewhere' was Kipici," says Williams, "and that we created the opportunity to bring these two together. If it had not been for Kipici they would never have met."
Their first face-to-face meetings were on Tuesdays and Thursdays at Tim Horton's, which they describe as a "nice public place." They initially decided to have children-free dates until they were sure the relationship was for real. But even on the first date they knew they wanted to see each other again. Corey said that although they knew they were interested in each other, Sherry thought he was "too good to be true!"
Although Corey has turned out to be what Sherry was looking for, there is a funny side to their first dates. It turns out that Corey used his middle name as his username on the site, and it was only after a month of face-to-face dating that Sherry discovered his first name. They chuckle a little when they tell the story.
Both Sherry and Corey have fond memories of their early days of dating and have now advanced to a great place in their relationship. They are enjoying each other's company and have introduced both children into the mix. This is going wonderfully, although Corey jokingly says he worries that he does not have as much of his son's attention as before, now that his son enjoys spending time with Sherry and her daughter. Corey's sense of humour is one of the things Sherry likes best, along with the fact that he is "kind, a gentleman ….oh, and handsome." Corey loves Sherry's honesty, down-to-earth nature and fun spirit!
Sherry and Corey's blossoming relationship clearly shows you don't have to be alone in life. The magic between people is there; Kipici just helps them find their way to each other's hearts!
###