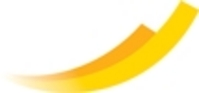 Orange Smile Ltd transfers that discount directly to the traveler!
London, United Kingdom (PRWEB) April 22, 2011
Orange Smile Ltd. announced its innovative complimentary uSmile® Direct to Consumer Discount Codes for Hotels Program to minimize the role of intermediaries and pass the commissions earned by them to the customer, giving the company a competitive edge in the online hotel booking market crowded with many big and small players. Yesterday, the program's website http://www.usmilehotels.com launch was announced by Mr. Dimitri Levdanski, Director of the UK-based company.
On the launch of hotel booking portal, he said, "Usually, between the hotel and the tourist, there is an intermediary - a travel agent or agency, a web page like Booking.com, TripAdvisor.com, etc. The intermediary receives a commission from the hotel for its services. On the contrary, uSmilehotels.com transfers that discount directly to the traveller, which is 20%, in average. We earn revenue from an annual fee that each participating hotel pays to us".
He spelt out three easy steps to make the most of the new program:

He elaborated, "In fact, new business model will provide travellers with significant savings. For example, a family of four can save about 350 Euros on a weeklong holiday to Spain. Because on average, a Spanish hotel room costs 125.00 Euros per night for two guests. So, a hotel room for seven days will cost 875.00 Euros. Double it, as a family of four will need two rooms. Total hotel tariff will amount to 1,750.00 Euros. With uSmile discount code, the family can save 20%, i.e. about 350.00 Euros."
"What is more important is that the new service is completely free for customers," he added.
About uSmilehotels.com
Usmilehotels.com, a hotel-booking website, is a venture of Orange Smile Ltd based in England. Orange pioneered the concept of Direct to Consumer Discount Codes and Voucher System in 2007 for the Spanish vacations. Within a short span of about four years, the company expanded its program to other destinations, including Bulgaria and Costa Rica. Each hotel featured on the Usmilehotels.com offers an exclusive discounts of up to 20% for each stay.
# # #