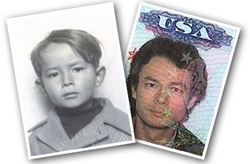 San Mateo, CA (PRWEB) April 21, 2011
The Association of Korean Adoptees - San Francisco (AKASF) has launched a new website that will serve as a premiere resource of sharing and exchanging information for adoptees and their families. The site was developed in conjunction with their official re-launch of the organization, Campaign for Unity 2011: Korean Adoptees with a Common Bond for a Common Cause, announced in February.
As part of the organization's goals of reaching out to the general public, the website will be used as a valuable tool to garner support through online donations, recruit new members and volunteers, and establish more partnerships with businesses and organizations to further the mission of connecting and serving the greater adoptee community. In addition, adoptees and their families will have more access to various adoption resources that include books, films, research and family friendly events that promote more awareness of adoption and multicultural education.
"It's very exciting to finally launch our new website as it will allow us to reach and connect to the broader adoptee community," stated Holly Choon Hyang Bachman, AKASF president. "With today's technology, it only makes sense that we get up to speed with the 21st century and leverage all the tools including social media, e-commerce, and using an integrative marketing approach, so that we can better serve our members and families."
AKASF has also partnered up with the online fundraising website, http://www.crowdrise.com/akasf to help channel fundraising efforts toward specific projects and special events. Individuals may donate or help start a fundraiser of their own to help support the mission of AKASF. "Crowdrise will be a good tool for us to not only create more awareness of adoption and its impact on the global adoptee community, but we hope that we can leverage this important tool to fundraise for causes that are also important to our members," added Peter Vinyard, AKASF board member.
Along with utilizing the various online tools, AKASF will also debut its Member Spotlight program featuring Thomas Park Clement. Member Spotlights will highlight adoptees from all over. Bachman who interviewed Thomas stated, "Thomas's amazing story about being a Korean War orphan who then was adopted to the U.S. which ultimately led him to the success of founding his own multimillion dollar medical device company is truly a remarkable story. Furthermore, we hope that his story amongst others will not only inspire and encourage other adoptees to succeed, but serve as a role model for the next generation of adoptees to come."
"Not only will our website serve as a resource for adoptees and their families, but we also want others to get more involved including becoming a mentor in our charter program, the Adoptee Mentor Program (AMP)," stated Ellen Moore, AKASF board member and director of AMP. "It is time for us as leaders in the adoptee community to give back and make a difference and what more powerful is making a difference in a child's life."
AKASF's mission is "to empower adoptees and their families to share common adoption experiences as well as create multi-cultural learning opportunities through shared partner programs, events and resources." To become a member, donate to AKASF, or learn more about its partners, programs or services, please call 800.450.7896, email info(at)akasf(dot)org, or visit the new website http://www.akasf.org.
###