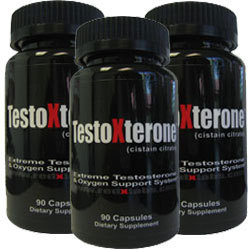 Denver, CO (PRWEB) April 23, 2011
Most bodybuilders think of EPO (erythropoietin) as an endurance drug used by long distance runners and cyclists, and it is. However, Red X Labs reveals that this high stamina wonder drug has many applications for bodybuilders as well including muscle growth and fat loss.
It's clear why bodybuilders would welcome the increased stamina during daily marathon length weight training sessions. But furthermore, according to a recent study published in the Public Library of Science, EPO showed significant fat loss properties by causing increased glucose control, increased insulin sensitivity and increased exercise tolerance.
The positive effect of EPO is that it drastically increases red blood cell production making the blood much more effective at delivering oxygen and nutrients to the muscles throughout the body. It is used by doctors to treat certain forms of anemia. However, too much red blood cell production will cause the blood to thicken to the point where it becomes like "sludge" and a number of the athletes (usually endurance athletes) have died from this.
A much more subtle and sometimes better option to synthetic EPO is to administrate synthetic testosterone because it also increases red blood cell production. While synthetic testosterone is also used by athletes for its wide range of muscle building and injury recovery effects, it comes with its own set of unwanted side effects as well.
Coincidentally, TestoXterone by Red X Labs is a product currently available in the U.S. which was specifically designed to increase both testosterone and to increase red blood cell production. And it if that's not enough, it does not suppress natural testosterone production like synthetic anabolic steroids do. To the contrary TestoXterone actually promotes the natural testosterone production process! And now, TestoXterone is available without a prescription.
For more information about TestoXterone and other products used to improve muscle performance for bodybuilding and endurance athletes, go to http://www.redxlabs.com or call toll free, 1-888-987-7748
###