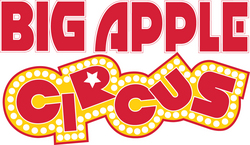 "We've got lots of surprises planned and we can't wait for our turn at bat!" Artistic Director Guillaume Dufresnoy
Glen Ridge, NJ (PRWEB) April 25, 2011
For the very first time ever, the renowned Big Apple Circus presents the world's greatest circus artists under the stars in the Havin' a Ball Tour! From the Big Top to the Ball Park! The Big Apple Circus All-Star line-up of performers from all over the globe will take the field in these spectacular circus shows specially produced for minor league ballparks. Unlike traditional circus presentations, the Havin' a Ball Tour will feature the circus ring positioned right at home plate, offering a truly unique entertainment experience. With a genuine ringmaster, a full–size live band, and much more, there will be thrills and excitement aplenty for children of all ages at the ball park— when the Big Apple Circus comes to town!
The incredible line-up of circus stars includes a mind–bending quintet of Mongolian contortionists, the cavorting canine troupe of American trainer Jenny Vidbel, a phenomenal hand–balancing act by Bulgarian–born Andrey Mantchev, the awesome artistry of the Wuqiao Acrobats from China, performing their powerful "One Dream" lasso act, juggling, aerial silks and the Big Apple Circus's very own star clown, Grandma!
"For over 30 years the Big Apple Circus has toured the world, with visits to major US cities including our annual record–shattering holiday performances under the Big Top at New York City's famed Lincoln Center," states Big Apple Circus Artistic Director Guillaume Dufresnoy. "We couldn't be more excited about bringing our distinctive style to these unique settings, allowing a whole new audience to marvel at our extremely talented performers. We've got lots of surprises planned and we can't wait for our turn at bat!"
The Tour
The tour kicks off on Wednesday, July 13 at the Alliance Bank Stadium in Syracuse, home of the Syracuse Chiefs. Next stop: Frontier Field in Rochester, home of the Red Wings, on Friday, July 15; then Classic Field in Eastlake, OH, home of the Lake County Captains, on Sunday, July 17; and finally Clipper Magazine Stadium in Lancaster, PA, home of the Barnstormers, on Tuesday, July 19.
Tickets
Tickets go on sale Monday, May 2, and may be purchased through the following outlets:
Alliance Bank Stadium, Syracuse – 315-474-7833; http://www.syracusechiefs.com
Frontier Field, Rochester – 585-423-WING (9464); http://www.redwingbaseball.com
Classic Park, Eastlake – 440-954-WINS (9467); http://www.captainsbaseball.com
Clipper Magazine Stadium, Lancaster – 717-509-HITS (4487); http://www.lancasterbarnstormers.com
All shows begin at 8 PM, with ticket prices starting at only $20 for general admission, with $40 reserved seating and $55 VIP tickets, which include early access and exciting circus benefits!
The Big Apple Circus Havin' a Ball Tour! is a co-production of the Big Apple Circus and ESI Concerts.
About the Big Apple Circus
For 33 years the Big Apple Circus, New York's original one-ring circus, has been delighting audiences of all ages under its Big Top by presenting the finest in live family entertainment featuring world–class circus artistry. The Big Apple Circus is a not–for–profit performing arts and outreach institution committed to invigorating the communities we serve with the joy and wonder of classical circus. Tax-deductible contributions made by corporations, foundations and individuals enable the Big Apple Circus to bring its special magic to diverse audiences through its outreach programs — Clown Care[SM], Vaudeville Caravan[SM], Circus After School[SM], Circus For All!® and Circus of the Senses® — as well as its critically acclaimed performances.
About ESI Concerts
ESI Concerts produces unique music and entertainment concerts and tours utilizing minor league baseball stadiums as locations for its productions. With offices in North Carolina and New Jersey, ESI Concerts is affiliated with Entertainment & Sports International, a special events company which produces the Principal Financial Group Family Fan Fest, baseball's largest and longest-running fan celebration. ESI Concerts founders Bert Gould and Joe Owens are entertainment industry veterans whose experience includes some of the television, music, and theater industries' largest and most successful productions.
###