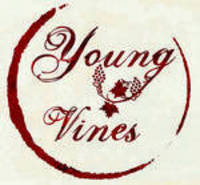 360Durango.com helps small businesses and people connect, discover one another, and do business together.
Durango, CO (PRWEB) April 26, 2011
360Durango.com is a marketing/advertising and social concept born out of its owners' strong dedication to see Durango Colorado small businesses weather through the recent economic downturn.
Meet Evin Alcindor, owner, and her husband David. Both visited Durango, Colorado nearly 10 years prior to permanently moving there. In meeting with residents and business owners over the years, they became progressively privy and interested in bringing a creative, affordable solution to keep local travel, restaurant and hotel businesses under the best possible light - Literally. 360Durango.com became Durango Colorado's most visually stunning and green-minded marketing company, emphasizing social engineering and online strategies over the traditional paper printing and mailbox distribution venues.
David says: "360Durango.com helps small businesses and people connect, discover one another, and do business together." 360Durango motto: "Seeing and Being Seen" strives for a marketplace where individuals and businesses mesh together through the innovative use of social media, visual tools and in-person services. For instance, Evin founded "Durango Young Vines", a social wine-tasting group designed to draw Durangoans into different restaurant venues they would otherwise not have considered. Often, a sommelier or wine expert, presents different wines paired by the Chef's culinary arts, the restaurant gets a unique chance to feature its best wines, plates and ambiance. While the event lasts about one hour, people linger and warm up to the new venue. The group even managed to negotiate special discount at the local Rochester Hotel and Leland House for a safer "after-wine-party" overnight stay.
360Durango.com is in the business of creating content relevant to Durango shopping, Colorado shopping and Southwestern living. It often sponsors online or in-person restaurant, arts, and concert events. Ultimately 360Durango.com aspires to humanize a marketplace where consumers, producers and service providers gain a better understanding of who lives and works in their shared business community.
###