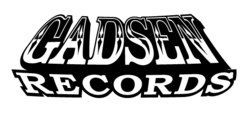 'We are excited to have The Darlings on board and equally as excited to use our unique brand of innovative marketing and distribution teechniques to fast forward the career of The Darlings.' Cyrus Igono, Gadsen Records CEO
Scottsdale, AZ (PRWEB) April 25, 2011
The Darlings, set to embark on a 59 city North American tour beginning April 27, have come a long way since their inception in 2005. After beating out hundreds of bands to win this year's Ernie Ball Battle of the Bands, the Darlings had their song "What Lies Below" picked up by the Anaheim Ducks, who used the track for their 09/10 season promo spots on Prime Ticket.
Now by agreeing to a distribution deal with Gadsen Records, who will in turn partner with ADA / Warner Music Group to distribute the record, this further cements their status as a major force in the music industry.
Ryan Hagen, manager of The Darlings states, 'We are very pleased with the deal at Gadsen and feel it is the right move for the band. Gadsen is a label that is not only moving in the direction of the future of the music industry, but is also proving to be innovative in terms of Marketing and understanding the value of Social and Online Media. My partner Josh Sribour and I are looking forward to working closely with the Gadsen team as it relates to moving The Darlings forward in their career.'
Cyrus Igono of Gadsen Records had this to add. 'We are excited to have The Darlings on board and equally as excited to use our unique brand of innovative marketing and distribution techniques to fast forward the career of The Darlings.'
Gadsen Records, based in Phoenix, AZ, is an Independent record company that currently has a distribution agreement with Warner Music Group thru ADA / Mainstream Music. Gadsen Records is a full service record label, focusing on distributing music, artist management, and executing publicity campaigns. To contact Gadsen Records please email or call Travis Bell at the Seven Bridges Group P.C.
###