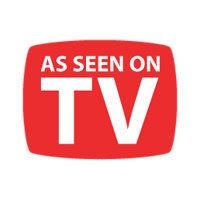 Learn how to use Self-Directed ROTH Retirement Accounts to legally earn tax-free investment income
Denver, CO (PRWEB) April 27, 2011
Living up to its slogan, "Create Wealth without Risk", the Tax Lien Certificates Network is offering an opportunity for anyone to learn about tax lien investing free-of-charge. According to the company's founder, Marvin Mitchell, "Buying Tax Defaulted Paper is very attractive to investors who have lost confidence in the volatile U.S. Economy and Stock Market. Our white paper will help readers understand why these relatively safe yet high yielding investments are so attractive." The Tax Sales Investors white paper is available to read or download for free at:
http://www.tax-lien-certificates.net/TaxLienWhitePaper.pdf
The Tax Lien Certificates Network teaches tax certificates investing strategies to potential investors. The white paper comes with a Directory that contains contact information for over 3,000 county, municipal, and local Taxing Agencies. The readers use this information to get placed on various county mailing lists, allowing them to be notified whenever Tax Sale auctions are held anywhere in the country. The white paper also teaches readers how to use Self-Directed ROTH Retirement Accounts to legally generate tax free investment income.
Mitchell went on to say, "Many people have paid thousands of dollars to get the same information that is revealed in our free white paper! Carefully chosen Tax lien certificates are smart investments because they are secured with Real Estate and their returns are guaranteed by local governments."
About the Tax Lien Certificates Network
Since 2002, the Tax Lien Certificates Network has offered e-learning courses and expert advice on tax lien and tax deed investing. The company was created as a single source for information related to tax defaulted paper.
For more information: http://www.tax-lien-certificates.net/faq.asp
Tax Lien Certificates Network
PO Box 371432, Denver, CO 80237
# # #