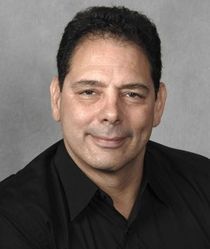 Building an outstanding corporate culture and work environment has been a key focus area for BlueWave
Marietta, GA (PRWEB) April 26, 2011
The Atlanta Journal-Constitution and Workplace Dynamics have ranked Atlanta-based IT support firm BlueWave Computing among Atlanta's Top 100 Best Workplaces. BlueWave joins an elite group of firms that includes co-winners Microsoft and Cisco who offer their employees exceptional work environments and exciting career opportunities.
BlueWave founder and CEO, Dr. Steven Vicinanza, commented on the award, "Having an exceptionally talented IT staff is a strong competitive advantage for BlueWave. Building an outstanding corporate culture and work environment has been a key focus area for us as it's a major advantage in our quest to recruit and retain top computer support engineers and IT talent - which is always in short supply."
The workplace rankings were compiled by surveying employees at Metro Atlanta businesses. Six factors were used to assess the strength of each candidate's workplace: the direction of the company, corporate success, work conditions, career paths, management ability, pay and benefits. BlueWave scored especially high in company direction, career path and management.
Long time employee Dan Timko, speaks highly of the IT company and the opportunities there. "I joined BlueWave in 1999 as a Georgia Tech student intern. Both the people and the work were great fun and I realized that the company had a very bright future ahead. After graduation I stayed on full time and started as a network engineer. When I wanted to pursue my Master's degree, BlueWave encouraged me and made it possible with flexible hours and tuition reimbursement. I now direct our cloud computing business – which is BlueWave's fastest growing market. BlueWave gave me the freedom and resources to pursue my personal vision and there's no doubt it has been, and continues to be an amazing career choice and the top IT support and managed service provider in town."
Winning the 2011 Best Workplace award further enhances BlueWave's reputation as one of Atlanta's most successful IT managed service providers. Other awards BlueWave Computing has won in the past year include: Atlanta Consumer's Choice Award for IT service and support, Cobb Chamber of Commerce Top 25 Small Business of the Year, INC Magazine Top 5000, and the Computer Reseller News Fast Growth 100 award.
About BlueWave Computing, LLC
Since 1997, BlueWave Computing has helped small and medium size firms take back control of their IT resources and align IT with their business objectives. Based in Atlanta, its services include: strategic IT planning, virtual CIO, managed services, help desk, IT support, application development, VoIP telephony, cloud computing, and digital marketing.
For More Information Contact
Todd Merry, Director of Sales and Marketing
770 980 9283 x423
merry(at)bluewave-computing(dot)com
http://www.bluewave-computing.com
###