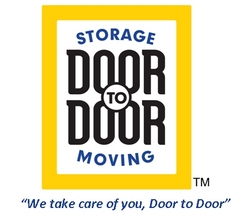 Door to Door cares about people and their belongings. While other industry websites focus on their containers, we focus on our customers
Kent, WA (PRWEB) April 26, 2011
Door to Door Storage, Inc., a leading national provider of portable storage and moving services, recently launched a new website with the design, content and features built around customer needs and interactions. The website is a fresh concept in an industry that typically emphasizes product and process. Because the top priority for Door to Door™ is the customer relationship, the company worked with a focus group made up of its core demographic to ensure the design and content of the website provides what customers need and want.
The new Door to Door site provides easy navigation for customers to access information 24/7 plus self-help tools. Customers can now request free quotes and book storage orders online. A compendium of information and tips is also available to help throughout every phase of the moving and storage process.
"Door to Door cares about people and their belongings. While other industry websites focus on their containers, we focus on our customers," said Tracey Kelly, senior vice president sales and marketing for Door to Door. "We work hard to ensure our customers receive the best service possible and that is why Door to Door continues to have the highest customer satisfaction ratings in our industry."
Since 1996, Door to Door has been a trusted partner for individuals and families experiencing life transitions that can include job relocations, getting married, making space for a growing family, combining households, staging/selling a home, remodeling, military moving/storage, downsizing, or going away to school. Door to Door's climate-controlled storage centers with round-the-clock security provide customers with peace of mind to know their possessions are safe and well cared for. The Door to Door moving experts have the knowledge and experience it takes to help customers anticipate and avoid challenges that can occur during the moving and storage process. Door to Door is a one-stop resource, offering customers quality packing supplies including locks, moving pads and boxes.
Door to Door delivers portable storage containers to be filled at the customer's convenience and then returns them to a company-operated warehouse for storage. Door to Door is the only wholly-owned portable storage and moving company, ensuring that customers consistently receive high-quality service.
As part of its ongoing commitment to customers, Door to Door recently announced extended hours for call center support. Now open 7 days a week, Door to Door call center hours are: Monday through Friday, 6 am to 9 pm; Saturday, 6 am to 5 pm; and Sunday from 8 am to 5 pm. The call center toll free number is 1-888-366-7222.
"Door to Door delivers convenience, reliability and unsurpassed service that starts with our customers' first visit to our website," said Kelly.
About Door to Door Storage, Inc.
Since 1996, Door to Door Storage, Inc. has helped people across the nation with their moving and storage needs. An industry pioneer, Door to Door was the first portable storage and moving company to provide customers with a convenient, secure and cost-effective alternative to traditional self-storage and household moving. Using an environmentally-friendly container design, Door to Door provides customers with a personalized experience for temporary or long-term moves.
Door to Door operates storage centers in 20 U.S. metropolitan markets and offers moving services in 36 states. The corporate headquarters is located in Kent, Washington. For more information, visit the company website at http://www.doortodoor.com.
###