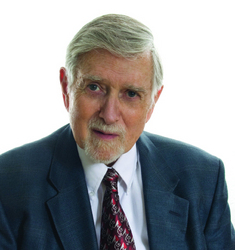 I LOVE AMERICA, BUT I FEAR AND DISTRUST MY GOVERNMENT
Albuquerque, NM (PRWEB) April 26, 2011
Offered at only $7 per month, subscribers can listen to original audio programming Howard Ruff – past and present. Radio host, David Wolf, will interview many guests on a variety of subjects. The service is available via streaming 24-7 or on demand right from a desktop computer.
Ruff says, "My writing has always been for Main Street not Wall Street, and the Main Street America Audio Magazine will give everyday Americans an opportunity to listen and learn at their convenience."
Click here to listen to a 20-minute sample of the streaming Audio Magazine. Then register to begin enjoying and learning from Howard Ruff's Main Street America. Listen often as interviews will be changed and updated regularly.
The Main Street America Audio Magazine is grounded in Howard Ruff's Ruffonomics 101, which includes:

Maverick Investing. What it is, and how it will help Americans profit in these troubled times.
Consumer Debt. Helpful tips to eliminate debt and profit from the money previously used to pay bills.
Self Reliance. Learn how to live independent of the government and your employer.
Become an Entrepreneur. Do you have the right temperament to become an entrepreneur? Learn the steps you need to take to achieve success.
Political Economics. How and why decisions made in Washington D.C. will affect your pocketbook, and what you should do to guard against the moneygrubbers.
Investment Menu. Learn how you can build your portfolio and receive updates on precious metals, and gold and silver mining stocks from The Ruff Times
Your Family. Why it is important to unite your family and live an old-fashioned, moral life.
Howard Ruff. Exclusive insights and commentary from my 35-years of experience. I'm not getting older –I'm 35-years smarter.
Main Street Americans can start their Ruffonomics education for $7 per month! Click here to subscribe.
Howard J. Ruff, the legendary author and financial advisor, wrote the 1978 mega best seller, How to Prosper During the Coming Bad Years, which is still the best-selling financial book in history, with 2.6 million copies in print. He is founder and editor of financial newsletter, The Ruff Times, which has served more than 600,000 subscribers – more than any financial-advisory newsletter in the world.
###