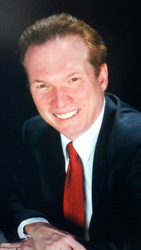 Physician seeks justice from the United States Government. The Government is not above the law.
Bluefield, WV (PRWEB) April 27, 2011
The Civil Action Complaint (Civil Action case no 1:11-0178) is a result of violations made by the United States Government and those working for or with the United States Government against Dr. Brodnik during a 7-year IRS investigation of Dr. Brodnik for tax evasion (United States v. Randy Brodnik 1:09-CR-00067 United States District Court for the Eastern District of West Virginia). The investigation resulted in a trial by jury whereas; Dr. Brodnik was acquitted of all 7 counts for alleged tax evasion.
According to the Civil Action Complaint, case no. 1-11-0178, during this 7-year IRS investigation representatives of the Internal Revenue Service allegedly subjected Dr. Brodnik to constitutional violations including, but not limited to, illegally obtaining Dr. Brodnik's electronic mail and unlawful seizures of property without adequate justification or cause.
According to the Civil Action filed by Dr. Brodnik, he was subjected to wrongful disclosure. A Special Agent of the IRS allegedly contacted numerous third parties and told rumors and accusations.
In the Civil Action Dr. Brodnik states he was deprived of his constitutional rights to enjoy life and liberty and to pursue and obtain happiness and safety; rights guaranteed under the Constitution of West Virginia and under the Fourth and Fourteenth Amendments to the Constitution of the United States. These rights were deprived from Dr. Brodnik when the IRS allegedly took the foregoing acts: deprivation of property rights, unlawful arrest and false imprisonment.
Among other counts listed in the Civil Action, the defendants allegedly initiated a prosecution against Dr. Brodnik maliciously and without reasonable or probable cause.
The Civil Action further states Dr. Randy M. Brodnik demands judgment against the United States Government, the IRS Special Agent, the witness who worked with the IRS, and others for compensatory damages and punitive damages as a result of the defendants alleged illegal and malicious actions.
Randy Michael Brodnik v. Robert Lanham, Deborah Beck and United States of America, case no. 1-11-0178
United States District Court for the Southern District of West Virginia
###