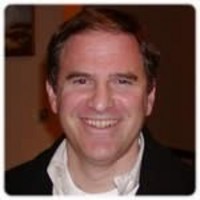 It's great to be Human again -- and be part of a team that focuses on the key areas of Social Media -- Human Engagement and Relationships!
Andover, MA (PRWEB) April 27, 2011
Until the end of 2010, Wilder served as senior vice president at Edelman Digital, leading the firm's technology practice in the Bay Area. Before that, he was the general manager of Intuit's small business online communities and social media efforts. Wilder also previously served as vice president of marketing and product development at KBToys and eToys, the director of internet services at Borders.com and Apple Computer, and has held senior management positions at American Express and Silicon Graphics. He worked on the following online communities: eWorld at Apple, Borders Cafe at Borders.com, KBToys Community at KBToys.com. Wilder was a founding board member of the Word of Mouth Association (WOMMA) and the Society of New Communications. He is the co-author of Millennial Leaders and sole contributor to his blog http://www.wildervoices.com. In addition to his current work with Gleanster Research, he also is a frequent speaker at industry events. Wilder received graduate degrees from The Johns Hopkins University, New York University and Georgetown University.
About Human 1.0
Human 1.0 is a business innovation firm helping clients understand, adopt and execute social strategies. More simply put, Human 1.0 is all about the human-to-human experience in this new and evolving digital world. Visit http://www.human1.com.
###