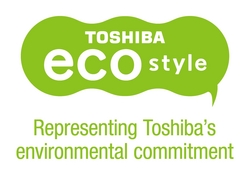 Irvine, CA (PRWEB) April 25, 2011
Toshiba America Business Solutions Inc. (TABS) celebrates an amazing 410 percent year-over-year increase* in recycled imaging consumables as part of its "Zero Waste to Landfill" program. As the first manufacturer to partner with Close the Loop Inc. (CTL), a world-class recycler of imaging consumables, Toshiba has consistently led the e-waste recycling revolution with their dedication to the environment. The company is taking the "green" lead once again by expanding their program and accepting any spent imaging consumables, regardless of manufacturer, making it easier-than-ever for business customers to recycle.
"To our knowledge, we are currently the only manufacturer accepting used imaging consumables from other companies, and we do it at no cost to our customers," said Tom Walter, director, Aftermarket Sales, Marketing and Operations for TABS. "With e-waste growing at record rates, Toshiba wants to make it simple for businesses to recycle imaging consumables, not because we have to, but because it's the right thing to do."
With nearly 90,000 pounds of electronic waste recycled since the partnership began in late 2008, Toshiba has contributed to the creation of eLumber, Close the Loop's patented composite product which is used to build structures for local communities and non-profit organizations. For example, in the past three years Toshiba's recycled cartridges have been used to create numerous park benches, fences and garden boxes for Habitat for Humanity®.
"After seeing the rapid increase of recycled e-waste in the past year, we know that Toshiba is taking steps in the right direction with our 'Zero Waste to Landfill' recycling program. It's a great feeling to see how much our program has grown and know that what we're doing is having a positive effect on our environment," stated Walter.
To find out more about TABS recycling program and partnership with CTL, please visit http://www.copiers.toshiba.com.
About Toshiba America Business Solutions Inc.
Toshiba America Business Solutions Inc. (TABS) is an independent operating company of Toshiba Corporation, the seventh largest electronics/electrical equipment company in the world. TABS is a leading provider of managed print and professional services (MPS and PS), and manages product planning, marketing, sales, service, support and distribution of copiers, facsimiles, multifunction printing products, network controllers, and toner products throughout the United States, Mexico, Central and South America and the Caribbean. MPS and PS are strategic focus areas for the company, which first developed and began marketing the Encompass™ MPS program in 2003.
Headquartered in Irvine, Calif., TABS has five divisions: the Electronic Imaging Division; the Toner Products Division; the Document Solutions Engineering Division; the International Division; and Toshiba Business Solutions (TBS), a wholly-owned subsidiary corporation of TABS, that operates a network of wholly-owned office equipment dealers throughout the United States.
Honored with the Channel's Choice top award for "Superior Performance" twelve times by the Business Technology Association (BTA), Toshiba's entire product line, customer support and marketing distribution policies are markers for the industry. For more information on Toshiba products, programs, solutions and services, please visit http://www.copiers.toshiba.com. For more information on Close the Loop, please visit http://copiers.toshiba.com/usa/home.html.
*year-over-year increase measured by weight.
# # #