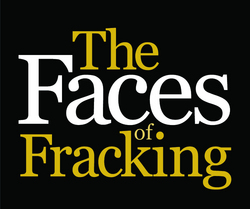 Attorney Todd J. O'Malley says, "If Chesapeake won't voluntarily honor the terms of their own leases, we'll find a Federal judge who will force them to follow the rules of the American Arbitration Association."
Scranton, PA (PRWEB) April 26, 2011
On Monday, April 25th, the Marcellus Shale Oil and Gas Litigation Group took aggressive legal action against Chesapeake Appalachia, LLC, Chesapeake Energy Corporation and Nomac Drilling, LLC on behalf of three families who reside in Wyalusing, Pennsylvania. The Petition to Compel Arbitration (Case 3:11-mc-00126-ARC) was filed in the United States District Court in the Middle District of Pennsylvania. According to Court documents, petitioners Mike and Jonna Phillips, Scott and Cassie Spencer, and Jared and Heather McMicken are asking the Court to arbitrate their dispute with the afore mentioned companies. In each of the written oil and gas leases, both parties had agreed to submit to arbitration in the event of any dispute.
The petition alleges that petitioners have suffered water and property contamination caused by negligent and grossly negligent oil and gas drilling activities, and that these activities have caused the release, spill, discharge and emission of combustible gases, hazardous chemicals and industrial wastes from their oil and gas drilling facilities. The ensuing property and water contamination has caused the petitioners to experience a reduction in home values, loss of quality of life and emotional distress. Todd J. O'Malley, Senior Partner at the law firm of O'Malley & Langan and Partner in the Marcellus Shale Oil and Gas Litigation Group, represents the petitioners, "If Chesapeake won't voluntarily honor the terms of their own leases, we'll find a Federal judge who will force them to follow the rules of the American Arbitration Association."
William S. Friedlander, Senior Partner at Friedlander, Friedlander & Arcesi, P.C. and Partner in the Marcellus Shale Oil and Gas Litigation Group, also represents the affected families, "Since January 2011, we have been attempting to arrange the rules and venue of that arbitration. While these people are being hit with one hardship after another, Chesapeake is dilly-dallying around, extending this process unnecessarily and doing incalculable harm along the way."
The Media Room at http://www.MarcellusOilAndGas.com contains PDFs of Court documents, press releases and other support materials.
# # #