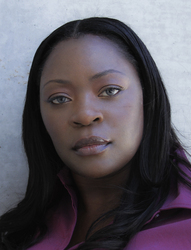 The color purple is God's favorite color...
(PRWEB) April 26, 2011
Actress and Los Angeles business owner, Desreta Jackson is recognized at the 7th annual Prestige Awards for her role in the film adaptation of Alice Walker's "The Color Purple." The Prestige Awards recognize individuals -- both in the arts and entertainment industries as well as local heroes who are making a difference in society, and giving back to the community. The Prestige Awards' annual gala will take place in Poughkeepsie, NY, on Saturday, April 30.
The evening after the award presentation, Desreta Jackson and her personal manager, Addison Witt are hosting a meet and greet, cocktail reception near Poughkeepsie, at the historic Thayer hotel in West Point on May 1st.
The reception is the launch of Ms. Jackson's new role as an advocate against the emotional and sexual abuse of women and children. Parterning with Children's Advocacy Center, and Sexual Abuse Response Center of Lafayette, Louisiana, Desreta Jackson is committed to raising awareness and money. Tickets are sold in advance and also at the door, however guests are limited. Contact WEM, Inc. via http://www.addisonwitt.com to add your name to the guest list, and obtain ticket price.
The Thayer hotel at West Point, 674 Thayer Road West Point, NY 10996-1928. Reception begins at 6:00pm.
# # #