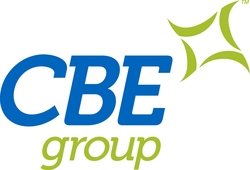 Cedar Falls, IA (PRWEB) April 27, 2011
The CBE Group, Inc. (CBE), a leader in the debt collection industry, announced that its Senior Vice President and Chief Operating Officer, Chad W. Benson, accepted an invitation from the United States Federal Trade Commission (FTC) to participate as a panelist in its upcoming workshop. The free workshop, Debt Collection 2.0: Protecting Consumers as Technologies Change, will take place on April 28, 2011 and is open to the public. The event is being held at the FTC's Satellite Building Conference Center, 601 New Jersey Avenue N.W. in Washington D.C. from 8:30 a.m. to 5:30 p.m. ET. It will also be available as a live webcast on the FTC website. More detailed information has been released in an official FTC announcement and agenda.
Benson will represent CBE in a panel session entitled Managing the Flow of Information: The Intersection of Collector Software, Information Systems, and Compliance. This panel will lead discussion regarding how collectors manage the flow of information about debts and consumers. It will focus on the sources of information input into collection management systems, the range and capabilities of collection software platforms and the potential of these technologies to foster compliance with the law. With expertise in strategic collection process management, technological innovation and compliance programs that focus on consumer protection, Benson will share a collection agency's perspective.
Benson joined CBE in 2008 and is responsible for leading both the day-to-day and long-term execution of the company's strategic objectives.
CBE will continue to announce other proactive, corporate debt collection initiatives that support the company's mission of Defining the future of debt collection™ in the months ahead.
About CBE Group
CBE has been in the accounts receivable management business since 1933 and currently employs nearly 1,000 people in four locations nationwide. Its corporate headquarters is located in Cedar Falls, Iowa, with additional facilities in West Des Moines, Iowa; Overland Park, Kansas; and Atlanta, Georgia. CBE was named Greater Cedar Valley Business of the Year in 2011 and one of the best places to work in the Waterloo/Cedar Falls metropolitan area the last seven years. CBE represents many of the nation's most renowned and respected organizations in a variety of industries including healthcare, utilities, satellite, telecommunications, financial services, education and government. For more information, visit http://www.cbegroup.com.
###