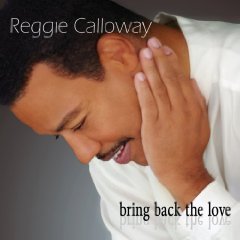 The music you love can be heard and created with fans participating in the income
Raleigh, NC (PRWEB) April 28, 2011
SongVest, the company that reinvented the music memorabilia business by offering the ultimate fan collectable -- the songs themselves -- has announced their next endeavor will add new album funding and pledges to their unique service.
Buyers will, for the first time, be able to participate directly in the revenue share of a new album distributed by Universal Music Group, the number one music distributor in the world. Up to $100,000 will be raised for marketing and promotion since the album is already complete.
"It is no longer just the large Record Companies that control every aspect of what we hear and let alone develop." says Reggie Calloway (artist and producer) "Now thanks to fan support, much more of the music you love can be heard and created with fans participating in the income."
The winners of the auctions will receive 80 percent of the albums net income*, as well as, the associated perks listed below that will allow them to feel like a music mogul.
SongVest is also giving fans the opportunity to pledge money and receive special gifts from the artist himself, following the success bands have had on sites like Kickstarter.
Reggie is a multi-platinum recording artist, writer, producer and founder of the bands, Midnight Star and the Calloway Brothers. He has helped to create 10 number one hits, five Grammy–nominated songs, 15 Gold and Platinum Albums, over 30 million records sold and called by Billboard Magazine, "The Hit Maker".
Reggie's has penned and performed many songs including , " Operator", "No Parking On The Dance Floor" and "Freak-a-zoid" with Midnight Star; "I Wanna Be Rich", performed with brother, Vincent, and "Casanova" just to name a few.
The auction will end at 3PM EST on Saturday, June 11. Fans can register now at http://www.songvest.com.
Since 2007, SongVest has offered music fans, collectors, and investors the unique opportunity to share the royalties with the writers of their favorite music. Past auctions have included the rights to songs recorded by Aerosmith, Bon Jovi, Carrie Underwood, Ringo Starr, Ozzy Osbourne, and The Monkees.
*See website for complete details
###