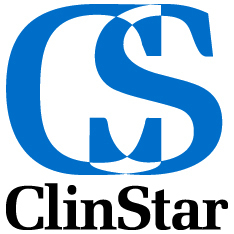 San Francisco, CA (PRWEB) April 28, 2011
ClinStar, LLC, an established CRO providing clinical research services in the emerging markets of Russia and Eastern Europe to the pharmaceutical, biotechnology and medical device industry, announced today that President and CEO David Passov will speak at Global Engage's 2nd Cardiovascular Clinical Trials in Emerging Countries conference, May 9-10, in London, UK.
Mr. Passov will speak on "Emerging Markets – Have They Emerged" with a focus on Russia on Tuesday, May 10 at 9:20 a.m. His talk will address:

What makes an emerging market emerging
Why use emerging markets
Comparison of key emerging markets with a focus on Russia
How to optimize emerging markets
The 2nd Cardiovascular Clinical Trials in Emerging Countries conference will address the key issues, challenges and benefits of conducting cardiovascular clinical trials in emerging regions. The sessions will examine issues such as regulatory and organizational challenges, appropriate trial design, data collection, patient enrolment and multinational cost saving strategies. The conference will be co-located with the 2nd Oncology Clinical Trials in Emerging Regions event at the Sheraton Skyline, Heathrow.
About ClinStar, LLC
ClinStar is one of the most prominent CROs in the emerging markets of Eastern Europe and the Baltics, with more than 10 years of expertise in Phase I-IV clinical studies in multiple therapeutic areas. Headquartered in San Francisco, California, ClinStar manages studies from its offices in Russia, Ukraine and Belarus with total staff of over 300 people. Its portfolio contains over 130 clinical trials conducted for US and European pharmaceutical and biotechnology companies. More information is available at http://www.clinstar.com.
###