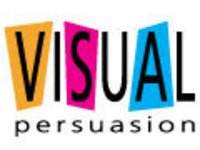 People are excited about the iPad and excited about Adobe CS5—we just brought them together.
Littleton, CO (PRWEB) April 29, 2011
Visual Persuasion, a Denver Adobe CS5 seminar provider, and graphic design house, has announced an iPad winner of their Fall training promotion. The winner, Badi Mibiuba, owner of Court Vision Creative, LLC, won the Apple iPad™ worth $499 in value. The winner can either pick up the device at iComputer, or have it shipped to their home. The contest was open to anyone who took at least 1 Adobe software class with Visual Persuasion between the months of January and March 2011. Each participant's name was entered in a drawing and the winner was randomly picked out.
"The Apple iPad was one of the most revolutionary and most talked about products of 2010. With the recent release of the iPad 2, it is still the most talked about product right now. We knew that the chance of winning an iPad would be a great additional bonus for taking one of our Adobe software classes. Also, this promotion brought together two great products: the Adobe Creative Suite and the Apple iPad. Adobe is working on and has released some great Apps for the iPad like the Digital Publishing Platform which lets you use InDesign for example, to export magazines as iPad Apps," said Mandi Pralle, instructor for the Adobe classes.
Visual Persuasion holds all their Denver based Adobe classes at iComputer, a computer store located in downtown Denver. The store also sells Apple iPads and class participants can get a chance to see and test the device in person.
"The promotion went very well. Many people asked us questions about the iPad and what it could do. They were also very interested in its connection with the Adobe suite and what could be coming down the pipeline in the future," said Pralle. "We offered more classes and had more registrations this winter than ever before. People are still excited about the iPad and excited about Adobe CS5—we just brought them together."
Visual Persuasion had their first iPad giveaway in September 2010, after their late fall/early winter lineup of classes. To see the spring and summer schedule and get the information on how to register for their classes, go to http://vpclasses.com/register.php.
Visual Persuasion is a company that offers Adobe Training Seminars to small businesses and corporations both local and onsite. They specialize in teaching knowledge from the real world experience from using the software through creating their own professional solutions. Their proficiency guarantee is any attendee that doesn't feel adept in any area of material they cover during the class, will be worked with until the attendee is proficient.
###