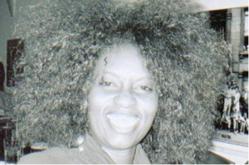 Known under many nicknames over time and feared by any man who seeks to enjoy life, impotence is getting to be a more and more common dysfunction in these times
Castro Valley, CA (Vocus/PRWEB) April 06, 2011
Numbiya Aziz, a San Francisco massage therapist at Men's Health Specialist, is looking at reducing sexual impotence in males over the age of 50 in the San Francisco Bay Area by addressing the causes of impotence. Aziz says these causes are attributed to both physical and psychological factors.
"Known under many nicknames over time and feared by any man who seeks to enjoy life, impotence is getting to be a more and more common dysfunction in these times," said Aziz, "Higher levels of stress, pollution and lifestyles that are harmful to the body and exposure to beauty and sex standards that are not widely met within the society are the likely culprits for this situation."
Aziz, a San Francisco sexologist and Certified Massage Therapist, focuses on a wide variety of men's health issues, particularly in men over the age of 50. Specifically, Aziz has made it a point to naturally reverse performance anxiety and erectile dysfunction.
Physical effects which contribute to male impotence vary, according to Aziz. Common factors often include inherited impotence from ancestors, conditions and diseases which affect blow flow throughout the entire body such as cardiovascular conditions or diabetes, medications such as high blood pressure or antidepressant medicines, and long-term alcohol and nicotine usage.
"If the problem is on the physical side, then men should look around and try to identify the source," said Aziz, "It may be that the cause is medication or a condition, in which case a trip to a doctor for advice on how to handle the situation is in order."
Aziz of Men's Health Specialist in the San Francisco Bay Area says the two best known psychological factors that cause impotence in men are stress and lack of confidence. According to Aziz, stress depletes the energy reserves of the human body and hinders the normal functioning of the brain. Men suffering from stress lose the ability to respond correctly to their impulses and reflexes. Aziz continues to add that lack of confidence is a big problem for men's sex lives.
"Lack of confidence is a huge problem for certain men who should not have any problem at all," said Aziz, "It breaks the focus needed for sex and puts all efforts in doubt. With each failed erection, the man becomes more and more convinced that his gear of failure is warranted, thus reinforcing his belief in his own inadequacy."
Aziz concludes that male impotence is not a death sentence and can be treated through a number of practices. She says that the first step is initiative in the man to solve the problem. If the cause is not physical, Aziz says that counseling and practice is in order. Men's Health Specialist in San Francisco offers a large variety of treatment procedures aimed at naturally reversing erectile dysfunction and performance anxiety, including massage therapy and consultations. All of her sexual heath sessions are confidential.
For more information about the first-time customer discount or any of Men's Health Specialist's services, call them at (510) 567-4375 or view them on the web at http://www.menshealthspecialist-eastbay.com.
About Men's Health Specialist
Men's Health Specialist is run by Numbiya Aziz, a San Francisco massage therapist and holistic sexologist focused on improving the sexual health of men over the age of 50 in the San Francisco Bay Area. Her services include massage therapy, health consultation, male erectile dysfunction and prostate cancer prevention in San Francisco. As a San Francisco sexologist, she is focused on providing natural alternatives to men's health, including pain, tension, stress, fatigue, hernia, and performance anxiety treatment.
Numbiya Aziz is strategically located in the East Bay Area, 30 minutes away from all of the five major counties near Contra Costa Highway 680, San Mateo Bridge Highway 92, San Francisco Bay Bridge Highway 580 and 880, San Clara County/Silicon Valley Highway 880, and Alameda County Highway 238, 880 and 580. Private parking and a cozy environment contribute to enhanced relaxation and full body treatment.
# # #