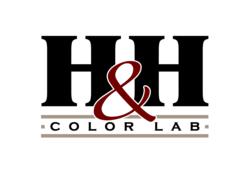 The concept behind these new photo products is that the Green Screen customer image need only be captured once, but can subsequently be reused many times over to create unique, exciting and dynamic personalized photo products.
(PRWEB) May 12, 2011
H&H Color lab announces a series of new products for independent professional photographers using green screen image capture technology. "The concept behind these new photo products is that the green screen customer image need only be captured once but can subsequently be reused many times over to create unique, exciting and dynamic personalized photo products, not only on picture day sale but again and again for web based resale" says David Drum, director of product development at H&H Color Lab.
H&H's advanced image management technology allows the lab to only charge a one- time fee for green screen image background knock out, no matter how many additional backgrounds a photographer subsequently wants to place behind the original subject image.
H&H is offering a "Style Print" which combines the subject image with an exciting graphic design border with personalization with a subject background which complements the color and design of the border. Another exciting category is the "Art Print" which uses a graphic product background and multiple versions of the subject image which have been dynamically cropped, desaturated and layered to create a contemporary high style portrait.
One of the most exciting extensions is the panoramic class group picture. This classroom group is a composite of individual three-quarter length subject images composited on to a 5 X 18 or 8 X 24 inch print and is combined with school logo and name. A wide variety of unique non-traditional products employing this technology is also available, including mouse pads, mugs, aluminum water bottles, banners, key fobs, buttons, magnets, notepads and bag tags…ideally suited to the school and sports photo markets.
Because of the integration between the picture day software and HHImageHost professional photography online sales, photographers can very quickly post their work online for incremental sales opportunities. Seasonal holiday, Christmas, Valentine's Day, Mother's Day, Father's Day, and Grandparent's Day products are being added to the product line-up to provide recurring and multiple sales opportunities for pro photographers. HHImageHost allows photographers to offer the convenience of presenting subject images on products and accepts "hassle free" on-line credit card payments from shoppers such as parents and student athletes from school and sporting events.
The H&H Color Lab suite of school and sports products combined with H&H's easy-to-use, yet powerful, digital workflows provides the tools for independent school photographers to successfully compete with large vertically integrated "factory studios" like Lifetouch, Herff Jones and Inter-State Studios. H&H's complementary workflow software called eZevent compares favorably to Shutterware, Camdex, Camlynx, Image Match, and Image Ware. In addition, their SIS software allows schools to print many of the service items needed and is similar to Image Pak, SchoolDex or Image Stream. H&H also offers a complete line of service prints, ID cards, staff badges, school yearbook CD's, as well as composites and group pictures.
H&H Color Lab is a leading U.S. digital photographic lab providing professional photographers with world class products and services for the past 40 years. H&H prides itself on growing with its customers and its soul and passion is continually focused on providing cutting edge products and services in the dynamic world of professional quality digital photography. They offer professionals a full line of top quality, state of the art digital output including photographic prints, leather bound albums, press-printed books and cards as well as a wide range of specialty products. For more information see http://www.hhcolorlab.com.
###