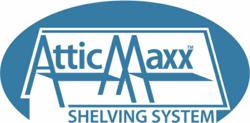 Many people can't let go of their possessions – it's an intense emotional issue. Yet, when chronically disorganized individuals continue to acquire even more stuff, their living spaces can become dysfunctional, even condemned."
Raleigh, North Carolina (PRWEB) September 16, 2011
Comedian George Carlin was known for his classic stand-up routine about the importance of "stuff". But for some, acquiring stuff isn't funny – it can be a compulsion and an illness with serious consequences.
More than 175 professional organizers and related professionals from the U.S. and other countries are gathered in Raleigh at the Hilton Raleigh Midtown Hotel today for the annual conference of The Institute for Challenging Disorganization (ICD). The ICD is a nonprofit group that provides information and solutions to benefit people affected by chronic disorganization (CD) and hoarding.
Topics being addressed at the conference include consumer behavior around acquiring possessions; how retailers make us shop and buy; how to help bereaved clients who struggle to let go of possessions; and cultures of consumption.
New product brings order to the attic
A new product that can benefit the chronically disorganized and others with clutter is making its debut at the conference. The patent-pending AtticMaxx™ Shelving System, made in the Raleigh area, is a first-of-its-kind shelving system that can turn often hazardous stacks of bins and boxes into stable, organized, accessible storage. The system is designed for attics with trusses -- the triangular wooden structures that support a pitched roof – to create valuable vertical storage space around an attic floor.
"Many people can't let go of their possessions – it's an intense emotional issue. Yet, when chronically disorganized individuals continue to acquire even more stuff, their living spaces can become dysfunctional, even condemned," explains Janine Adams, Certified Professional Organizer in Chronic Disorganization®, in working with chronically disorganized clients in St. Louis. "The AtticMaxx Shelving System is a smart new tool I can offer these and other clients who need easy access to stored treasures and infrequently used items."
About Chronic Disorganization
According to the ICD website, it's estimated that more than 10 million Americans exhibit hoarding behavior – and that's only one of the many issues that complicate their lives and those of the people around them. Research shows that excessive clutter and disorganization can be symptoms of a larger health problem, such as anxiety, depression, AD/HD, or traumatic brain injury. Bereavement and chronic pain can also worsen disorganization and clutter.
Debbie Stanley, LLPC, NCC, CPO-CD, a mental health counselor specializing in CD and hoarding explains, "Hoarding is different from chronic disorganization. Hoarding is not about the belongings; it's about the person's attachments to the belongings. " For more information, please visit http://www.challengingdisorganization.org.
More About AtticMaxx
The AtticMaxx Shelving System is sold in sets of eight shelving units. Each unit includes a 22" x 22" solid wood shelf, a pre-attached metal bracket and two pre-attached straps. The shelves install in minutes using only a screwdriver, a level and four screws. Most any size storage container or box (not included) up to 50 lbs can be placed on the sturdy shelves.
At a retail price of $169.95 per eight-shelf set, the product can be purchased at AtticMaxx.com. The product can also be ordered at the following online retailers: Amazon.com, OrganizedAtoZ.com, Sears.com and StacksAndStacks.com. Smaller shelves for unfinished walls of garages, basements, bonus rooms and outbuildings are also available at AtticMaxx.com.
The AtticMaxx Shelving System is a high-quality, engineer-tested product manufactured in the USA that comes with a 100 percent money-back guarantee. Made of primarily wood and metal – the same materials used to build homes – the AtticMaxx Shelving System is designed to withstand the hot and cold temperatures of the attic, including the use of a special metal bracket to resist rust in humid conditions. Visit http://www.AtticMaxx.com for more information, before and after pictures, and testimonials.
# # #