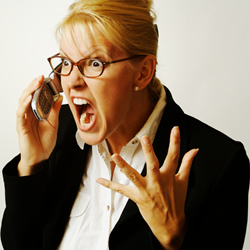 Don't stress CellularDR.com can fix your cell phone speaker, microphone and ringer!
Glendale, CA (Vocus/PRWEB) January 05, 2011
CellularDR.com is now offering specialized services in cell phone speaker, microphone and ringer repair. These services are offered to all cell phone users including the general public, who are experiencing problems with their cellphone in these areas.
CellularDR.com has created an outline of situations which might indicate that a cellular phone user needs to choose this type of repair option:
If speaking into the cell phone and the person on the other end can hear you but you cannot hear them, this might be a defective cell phone speaker. Or if you can hear the other person on the phone but they cannot hear you, this is probably a bad cell phone microphone. Either one of these situations could indicate that this is the service needed to repair the cellphone. Those who have a working phone, except the ringer does not loudly ring will also benefit from this service. Finally, if the hands free loud speaker on a phone is very low, cracks or is even inaudible then this is the type of cell phone repair service needed.
Getting your cellular phone repaired is now even easier due to CellularDR.com's easy to use 3-step process which lets customers know exactly what to expect from the beginning. The flat rate diagnostic and repair structure is streamlined and very effective. For those considering taking their cellphone to a local service provider for repair, there are many things to consider. Most times those companies send the phones off in the mail for repair by another location. It often times takes over 3 to 4 weeks and even longer to get the cell phone back. Moreover, it can get costly because damage is unknown and they repair it without further communication with the customer. This typically results in higher bills than the customer was expecting.
CellularDR.com's affordable three in one cell phone speaker, microphone and ringer repair service is designed to offer customer choices. For a flat fee a person can send their Android, Motorola, Blackberry, Verizon or any other cell phone to the CellularDR.com repair facility for repair. If a replacement part is needed, the highly trained technicians contact the cell phone owner and verify they want to replace the part. If so, the customer orders the part online and it is replaced and the phone is shipped back immediately.
Repairing a cell phone does not have to be lengthy or excessively costly. With the professionals at CellularDR.com, getting a cell phone back to proper working condition has never been easier.
About CellularDR:
CellularDR.com is the trusted leader in providing cell phone repair, software upgrade, cellphone contact data transfer, cell phone repair parts, accessories and other cellular phone services both online at http://www.CellularDR.com and at their offices centrally located in Glendale, California serving the surrounding cities: Los Angeles, Pasadena, Burbank, La Canada, Studio City, Sherman Oaks, Santa Monica, Hollywood and North Hollywood. Services are provided on a variety of cellular phone makes and models including major brands such as Apple iPhone, Rim Blackberry, HTC, Kyocera, LG, Motorola, Nokia, Palm, Pantech, Samsung, Sidekick and Sony Ericsson cell phones.
Contact:
CellularDR.com National Cell Phone Repair Hotline
Toll Free (877) 288-4488
Facebook
Twitter
###