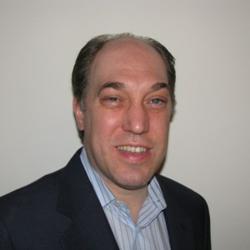 2011 is the year the Baby Boomers turn 65. I look forward to discussing the role technology is going to play in their lives as they age."
New York, NY (Vocus/PRWEB) January 05, 2011
John Mills, Founder & CEO of eCareDiary.com, (http://www.eCareDiary.com) a website devoted to providing caregivers with Internet tools, information and support, will speak at the annual 2011 International CES technology show on Wednesday, January 5, 2011. He will be a panel speaker in the Silvers Summit-AgeTek Alliance workshop, the world's leading aging-focused technology consortium, at the Mirage Hotel in Las Vegas, Nevada.
Silvers Summit @ CES will celebrate the one-year anniversary of The Aging Technology Alliance (AgeTek), a non-profit organization that promotes the awareness, benefits and value of products and services for our aging society, by hosting an educational pre-CES workshop. The Silvers Summit – AgeTek half-day education program will bring together unique industry expertise to show companies how to position products for boomers and their aging parents with take-always on how to reach this powerful and influential market through today's social and mobile channels.
As John Mills notes, "2011 is the year the Baby Boomers turn 65. I look forward discussing the role technology is going to play in their lives as they age."
With over 20 years of experience in the health care field having focused on technology, insurance product development, and policy, Mills was a founding team member at MyHealthBank, a start-up company specializing in health care software and technology. He also served as an executive at a large regional health insurer, developing the first set of online tools to help members obtain health care information and manage their own health care.
Mills spent over a decade working on health care policy serving as Legislative Director to Congressman Eliot Engel of New York, a member of a key health care committee in the U.S. House of Representatives. In this capacity, Mills served as the chief health policy aide and in 1993 was a member of President Clinton's Task Force on Health Care Reform. John holds a Masters Degree in Public Policy with a specialization in Health Policy from Georgetown University in Washington, DC and a Bachelor of Arts in Political Science from Union College in Schenectady, NY.
About eCareDiary.com
eCareDiary.com brings together online tools, resources and the support of an online community to assist those who are caring for elderly patients. The site was founded by husband and wife, John Mills and Susan Baida who, despite decades of experience in the healthcare sector, found the task of coordinating care for their parents care uniquely and unnecessarily challenging. eCareDiary.com was named a Silver Award Winner by The 2010 New Product & Technology Awards, an awards program that recognizes the world's best technologies, products and services for older adults and their families. eCareDiary is featured in AARP.org as one of the "11 Technologies You'll Want Now" and winner of Today's Caregiver Magazine's 2010 Caregiver Friendly Award.
# # #