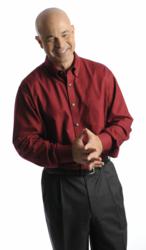 We've found a way to deliver best-in-class service at prices everyone could afford with access from the privacy of their own home
Clemmons, NC (Vocus/PRWEB) January 06, 2011
The Wooden Group, a career coaching firm offering both private and corporate outplacement, announces the launch of its new website, woodengroup.com.
"Job seekers today face a myriad of issues and, quite often, the old ways of landing a job simply aren't good enough," said company president Randy Wooden. "People not only need to be sharper in their job search, but often times must re-invent themselves due to circumstances beyond their control."
Wooden developed his EDGE (Earnings Depend on Gaining an Edge) Career Coaching Workshops and Library segments through over 25 years in a variety of human resources, coaching and recruiting roles. To illustrate key points he'll often mix in humor, analogies and metaphors. Look out for GEESE, STD's, SARS, traffic lights, sports and dating!
Client Kelly Quillen agrees. "Randy brings passion, humor and his real world experience to help people like me conduct an effective job search. He's been a trusted resource."
The website's design allows job hunters to search for coaching based on their career level as well as specific search-related topics. Free content from multiple resources is also available.
Wooden's site offers member pricing based on three service level packages (Gold, Silver, Bronze.) Within each package a member selects only what he or she truly needs from 12 EDGE Workshops and 100+ EDGE Library segments. A la Carte purchases are also available with prices starting at the cost of a fast food meal. Additionally, the EDGE Roundtable, a series of monthly conference calls, is available for real time answers to specific questions.
"It's an ambitious project, but we've found a way to deliver best-in-class service at prices everyone could afford with access from the privacy of their own home."
###