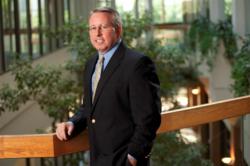 With our training solutions in-hand, our troops at Crane and abroad, can quickly navigate emergency repair and maintenance procedures as well as create new training materials for the future.
Vancouver, BC (Vocus/PRWEB) January 11, 2011
NGRAIN, a leading provider of interactive 3D equipment simulation solutions that maximize the effectiveness of training programs and maintenance support systems, today announced that SAIC, a scientific, engineering and technology applications company and NGRAIN's partner, will deliver two NGRAIN® Virtual Task Refresher™ (VTR™) solutions to the Naval Surface Warfare Center (NSWC) in Crane, IN. The VTR solutions will provide the Joint Forces Training and Support Branch with highly detailed vehicle parts and procedure familiarization and be designed by NGRAIN to provide vehicle operators with the information they need to perform repairs during field operations.
"The SAIC team which includes NGRAIN, will enable war fighters to quickly and successfully complete repairs on vehicles in the field," said Dianne Wilson, an SAIC Division Manager/AVP at Crane. "In theatre, operators may not have the intimate knowledge of the vehicles that a trained mechanic would have. With this system, we will give them the knowledge they need to help assess and complete critical expedient repairs."
In the schoolhouse, instructors will use the VTR solutions to teach critical field expedient repairs such as securing a broken drive shaft while maintaining operational mobility or repairing brake lines. Troops will have access to the NGRAIN solutions through the NSWC Learning Management System upon completion of the course. For those troops already deployed and working on these vehicles for the first time, the NGRAIN training solutions will be provided on a laptop to support the Preventative Maintenance Checks and Services (PMCS) methodology which requires maintenance tasks to be performed on equipment prior to, during, and after a mission.
"To be truly effective in our missions, training needs to happen in an incremental and holistic way," said Ron Webster, Joint Force Training and Support Branch, Naval Surface Warfare Center. "It is critical that we give our troops the task-specific knowledge they need prior to and when deployed. NGRAIN's training and performance support solution will help us to ensure our vehicle operators have the knowledge they need to perform emergency repairs so that vehicles remain operational in the field."
At the heart of NGRAIN's award-winning training solution is the 3KO® (3D Knowledge Object™), which embeds subject-matter-expertise with a highly detailed, interactive 3D model. The 3KO forms the foundation for NGRAIN solutions including the VTR and can be embedded into Microsoft® Word, PowerPoint, Adobe® PDF and HTML pages further extending the investment of NGRAIN customers and providing them with the ability to repurpose content for a variety of training aids.
"NGRAIN prides itself on creating compelling and interactive training solutions, and on delivering solutions that are flexible and deployable," said Christopher Hawkins, Director, US Sales, NGRAIN. "With our training solutions in-hand, our troops at Crane and abroad, can quickly navigate emergency repair and maintenance procedures as well as create new training materials for the future."
About NGRAIN
Sixty-five cents of every dollar spent on a piece of equipment goes towards sustainment. NGRAIN enables organizations to dramatically reduce these costs by maximizing the effectiveness of equipment training programs and maintenance support systems with interactive 3D equipment simulations. With NGRAIN's breakthrough 3D simulation capabilities, customers have been able to accelerate the communication of knowledge by 60 percent, and improve operational efficiency by 30 percent.
NGRAIN makes 3D attainable. With NGRAIN, Subject Matter Experts can easily produce, integrate, and distribute 3D simulations, delivering unparalleled real-time 3D interactivity over the web to everyday desktop, laptop, and tablet computers. NGRAIN makes it possible for organizations to transform how they share information, making complex ideas simpler and more accessible to all.
NGRAIN delivers solutions to a host of industries worldwide, including Aerospace & Defense, Energy, and Technology. With its proven, award-winning solutions, NGRAIN has proved to be one of the most trusted names in the realm of 3D technology. NGRAIN's customer base includes all branches of the United States and Canadian militaries, Lockheed Martin, Standard Aero, CAE and other industry leaders. http://www.ngrain.com
# # #