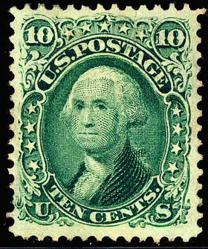 ..for total saturation of a consumer market, this program is hard to beat.
Dallas, Texas (Vocus/PRWEB) January 12, 2011
Business owners and marketing managers have known for years that one of the best ways to target their best customers is with direct mail. However, with rising printing and postage cost, many companies have struggled with how to reach their return-on-investment with direct mail.
The answer, according to John Bagwell, President of Bagwell Marketing is with a program called "shared mail" – or "marriage mail."
Although many people are not familiar with the term "marriage mail", or "shared mail", over 90 % of American households receive such a service -- usually on a weekly basis. Delivered in most markets on Tuesday, Wednesday, or Thursday, grocery flyers are the major supporters of these programs.
Now, almost any business that wants to reach consumers can take advantage of this program. "You can reach every household within a zip code for about 12 cents each including printing, production and postage," says Bagwell. "It's an economical way to saturate the community with your message," he adds.
With "shared mail", a printed piece is mailed with other advertisers at a substantial savings. Because a number of flyers (or inserts) are mailed together in one package (hence the term "shared mail" or "marriage mail") the cost of delivery is shared by all participants.
The United States has over two dozen companies that handle the actual delivery of the shared mail pieces. Bagwell Marketing works with all of the individual vendors on behalf of their clients.
There are some restrictions on the program. Businesses have to mail to all or a specific portion of a zip code, and commit to a specific quantity. And the program does not target businesses. "Still, for total saturation of a consumer market, this program is hard to beat," claims Bagwell.
Details on the Marriage Mail program are available at http://www.bagwell.com/advo-marriage-mail.html or by calling 1-866-281-8830.
About Bagwell Marketing
Bagwell Marketing (http://www.bagwell.com) is a direct response agency with over 30 years of experience serving clients in retail, financial services and rent-to-own markets, along with other business sectors. Clients range in size from "mom and pop" businesses to major corporations in both business-to-business and consumer advertising.
# # #