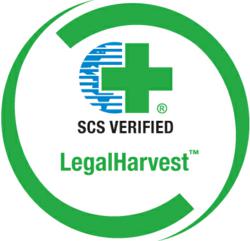 "The LegalHarvest verification allows GOLF to assure their customers that they have minimized their risk of unknowingly using illegal wood. It also demonstrates a strong commitment to combating the global trade in illicit timber." - Dr. Robert Hrubes
Emeryville, CA (Vocus/PRWEB) January 17, 2011
Brazilian Timber company GOLF Indústria Comércio E Exportação De Madeiras has attained LegalHarvest Verification, demonstrating that their timber originates from legal sources and complies with international regulations.
Because timber supply chains in developing nations are difficult to trace, some companies unknowingly source forest products made from protected species, or that have been harvested from unauthorized areas or in excess of legal limits.
"The LegalHarvest verification allows GOLF to assure their customers that they have minimized their risk of unknowingly using illegal wood. It also demonstrates a strong commitment to combating the global trade in illicit timber," said Dr. Robert Hrubes, Executive Vice President of Scientific Certification Systems.
The United States and European Union have both implemented bans on illegally harvested timber products and Australia and New Zealand are likely to follow suit in the near future. Companies that sell products in these markets are at risk of fines and confiscation of products as well as lasting damage to their brands. The LegalHarvest Verification allows companies to demonstrate due diligence in purchasing wood products that come from legally compliant sources.
SCS, the third party verifier for the LegalHarvest program performed chain of custody audits for GOLF's dimensional lumber, decking, flooring, siding, and railroad ties made from species like Ipe, Jatobá and Cumaru.
The forest where GOLF's timber was grown had previously been verified by the Rainforest Alliance's (RA) Legality Verification program. After a thorough review of the RA Verified Legal Origin and Compliance Standards SCS now accepts timber from these systems as a valid input for SCS LegalHarvest Verified products. SCS sees the recognition of other credible systems as an important effort towards providing flexibility for its clients without sacrificing the rigor of the program.
Scientific Certification Systems (SCS) has been providing global leadership in third-party sustainability and environmental certification, auditing, testing and standards development for more than 25 years. SCS programs span a wide range of industries including green building, product manufacturing, food and agriculture, forestry, and retailing. SCS is one of the founding members of the Forest Stewardship Council and is one if its top certifiers.
# # #